Classified
Personal Classified Ads, FOR SALE & WANTED are free for VSCDA members and $30/month for non-members. COMMERCIAL ads are $30 a month. The Classified Ad section of the web site is updated the first week of each month. Ads will be removed after one month unless renewed by the 23 rd of the month.
Mail payment to:
Vintage Sports Car Driver's Association
Stacey Donato Office Manager
1600 W. Market St.
Logansport, IN 46947
Ad copy with your contact information should be e-mailed to vscda@vscda.org by the 23rd of the month.
Packaged Drivable Projects – 2 for the price of 2 or buy one for $10K and get the other one FREE!!
'69 MGB Roadster – Fair /good condition, drivable, stowable top, tonneau cover, powder coated wire wheels, new floor pans, interior in fair/good condition  front suspension bushings replaced, front and rear brakes replaced
'77 MGB Roadster – Fair/good condition, drivable, newer top (never used), interior in good condition, powder coated wheels, new carpet, new front end bushings, brake pads.
Several boxes of misc.parts
Asking $10K
Call:  309-696-2333
Formula Vee
For Sale:  1967 Formula Vee (group 4)
1192cc type 1 engine (bore 76mm stroke 66mm)
Car weight without driver or fuel: 825 lbs
Solex 28 pc1 carbs
Asking Price: $9000.00
Contact:  Hector Macdonald
Phone: 262-443-8894
Email: hmacdonald@sourcewurx.com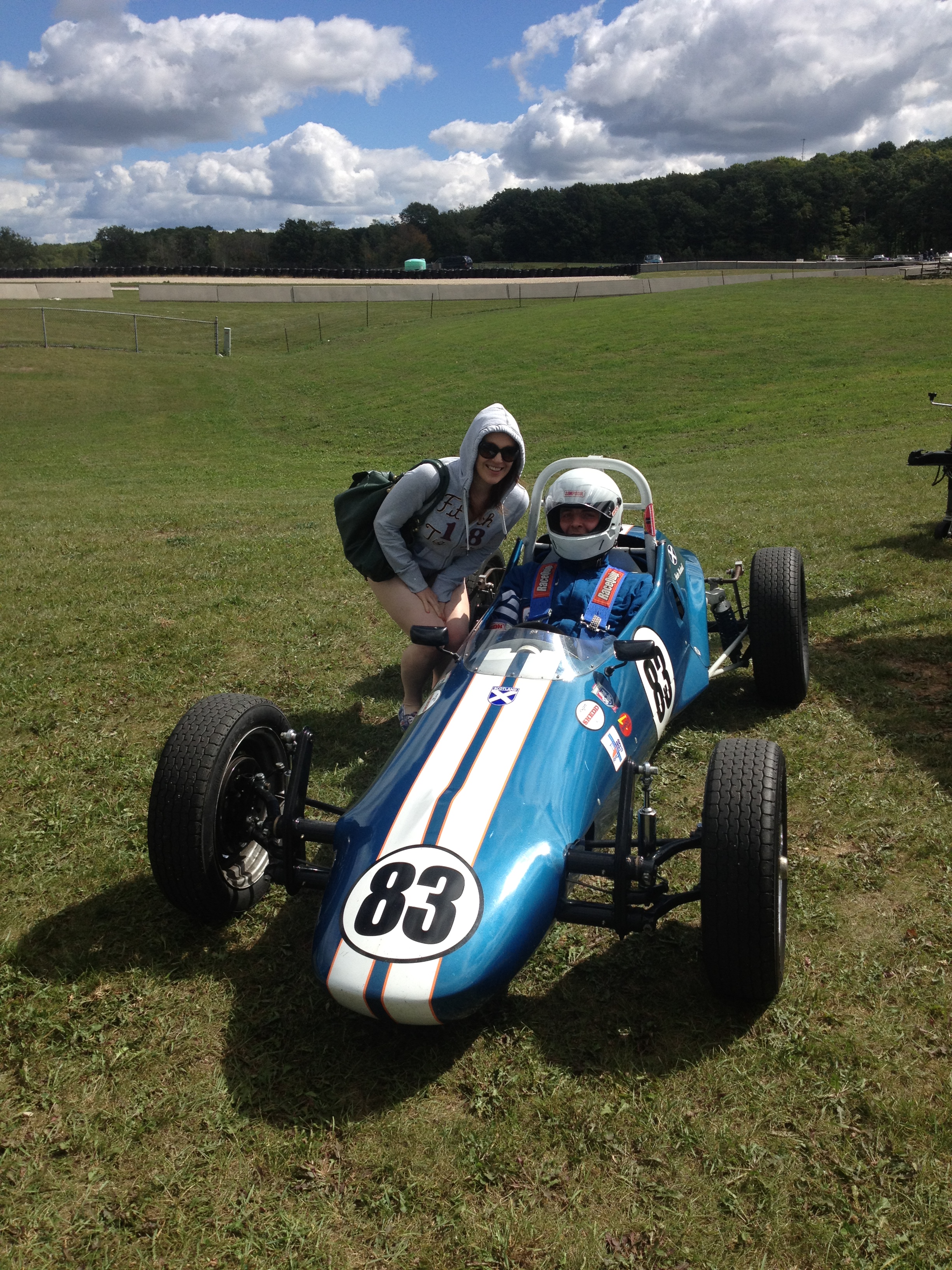 1957 Cushman Highlander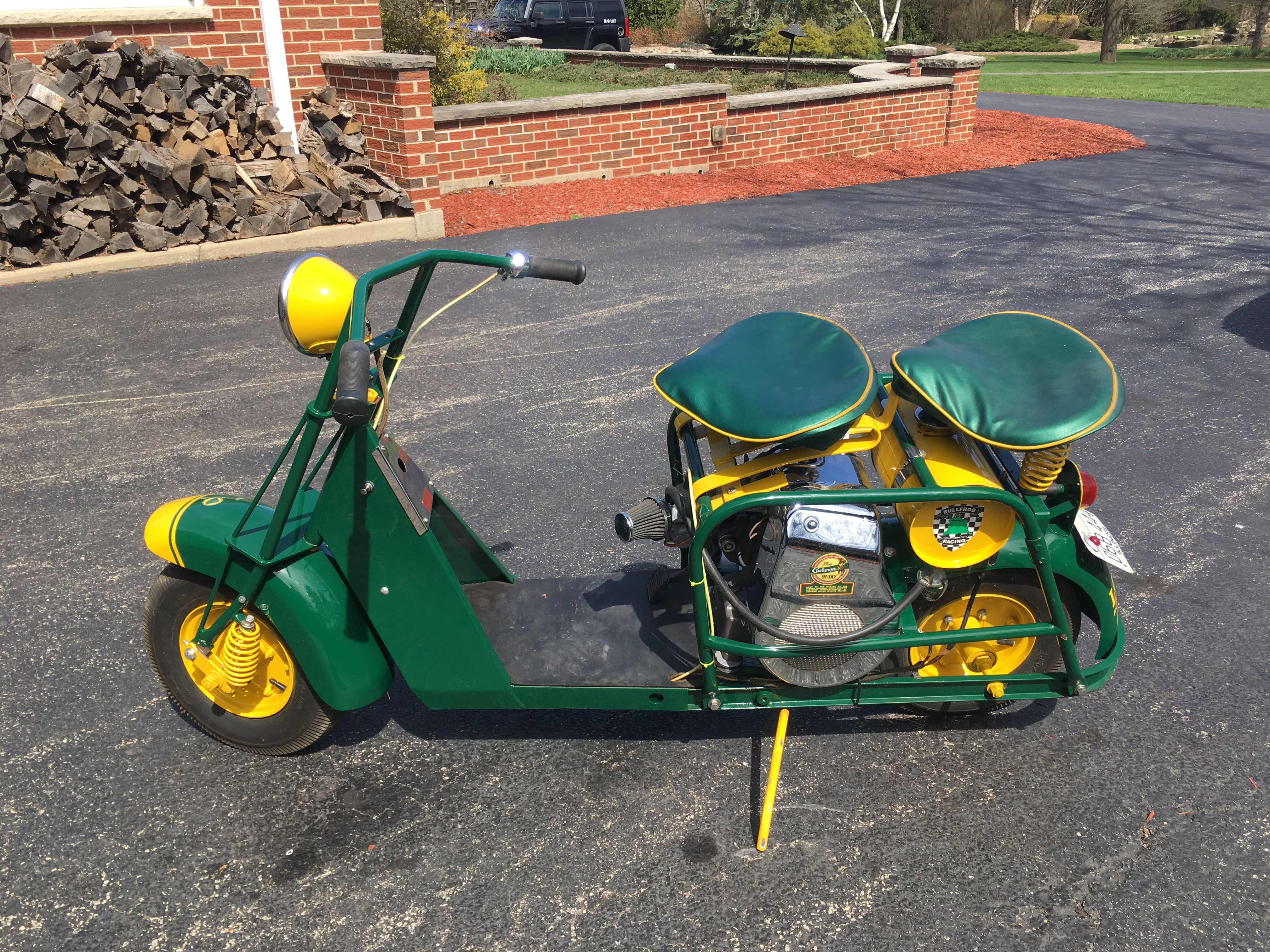 1957 Cushman Highlander. 8hp with Mikuni carbs. $3,000.
Call Barb Nevoral at 708-408-4506.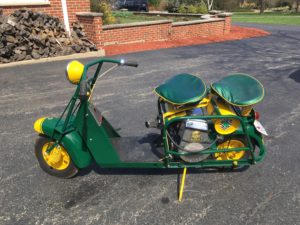 1971 Opel Manta B Sedan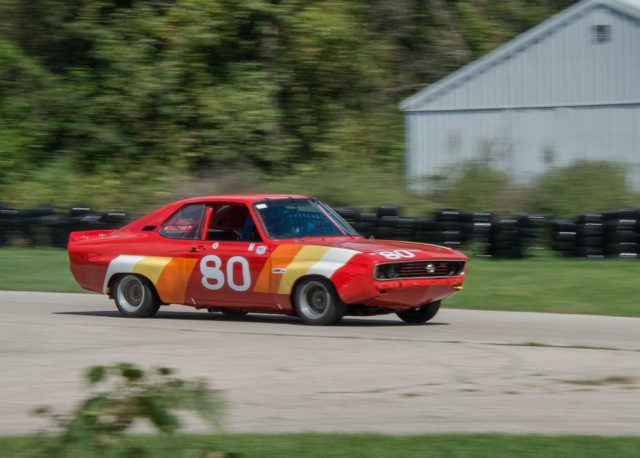 1971 Opel Manta B Sedan
Originally raced in Midwest Council and SCCA from 1976 to 1984 by Mike Zuba and Lee Trainor.
Parked from 1984 until 2004 ,then reassembled to current state over 10 years.
"Big" 1.9 ltr engine by Heinz Mihm w/45mm Webers and custom header.
Accusump and Aeroquip throughout
Fuel Safe cell
>Getrag 250 5 speed behind Quartermaster clutch and Tilton HRB
>Ford 7.5 Trac-Lok rear end 3.73:1 w/Strange axles
>Nascar style weight jackers on rear coils
>5 link rear suspension
>Big adjustable Kirkey Intermediate seat
>Tilton pedal setup with cockpit bias adjustment
>1 driver's school and 1 race since rebuilt
>Big 4 pot front brakes on vented Mustang rotors
>Spare engine and 4 speed trans.
$14,900 OMIYI (or more if you insist)
Dean Champeau 262.237.9233
Links
2019 Event Information
Drivers School (May 2 - 5)
Gingerman Race (May 2 - 5)
Blackhawk Farms (June 14 - 16)
Grattan (August 16- 18)
ELVF - Road America (Sept 11 - 15)
Blackhawk Farms (Oct 12 - 13)
Annual Banquet (TBA NOV-2019)
Video courtesy Jessica Jonk.