Classified
Personal Classified Ads, FOR SALE & WANTED are free for VSCDA members and $30/month for non-members. COMMERCIAL ads are $30 a month. The Classified Ad section of the web site is updated the first week of each month. Ads will be removed after one month unless renewed by the 23 rd of the month.
Mail payment to:
Vintage Sports Car Driver's Association
Stacey Donato Office Manager
1600 W. Market St.
Logansport, IN 46947
Ad copy with your contact information should be e-mailed to vscda@vscda.org by the 23rd of the month.
Spridget Front Tube Shock Conversion
Spridget Front Tube Shock Conversion:  includes a pair of Gabrial gas shocks, RH and LH stock Armstrong upper links / shocks, and 1.4in steel plate reinforcement plates that locate the shock top mounts on inner fender. $90. Can deliver to RA in July, Grattan in Aug., or will ship at buyer's expense.  Contact Tom at 231-946 -0724, or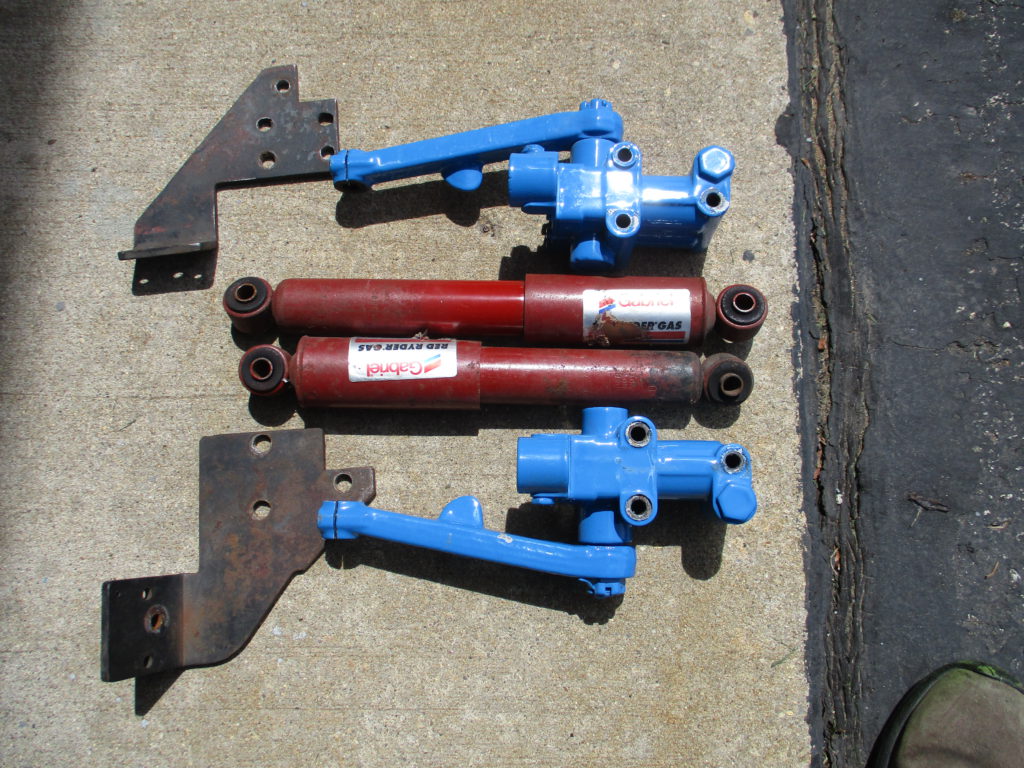 tomrev2@yahoo.com
1978 Lynx B Formula Vee
For Sale: 1978 Lynx B Formula Vee (Orange), $8,000 OBO/Negotiable, Car located in Southern California
Highly desirable FV for vintage/monoposto racing
Very competitive: 2015 VARA FV2 Class Champion; multiple class wins in VARA and SVRA; Two class wins in CSRG as FV2; and was allowed to race at Hallett with CVAR, 2 wins, 1 second place, 1 third place.
May be able up to 5'9" without changing roll bar and pedal location. Current Driver 5'4"
Zero Roll (Fox Shock – Dual adjustable), Can be easily converted to Z Bar and may be eligible for monoposto racing
Penske Front Shocks
Comes with FV specific single axle trailer (tires need replacement)
Relative new fuel cell (2019). Previous cell lasted 10 years
Dietmar Engine (6 race weekends), may need head refresh
Extra nose (damaged, will need to be repaired)
Extra Dietmar Engine, 9 race weekends, recent head job.  May run 3 more race weekends before refresh ($3,000 OBO/Negotiable).  Will reduce if taken with Formula Vee.
Message me for more photos and information.
CALL DENNIS, (818) 476-2515
Dambayec@yahoo.com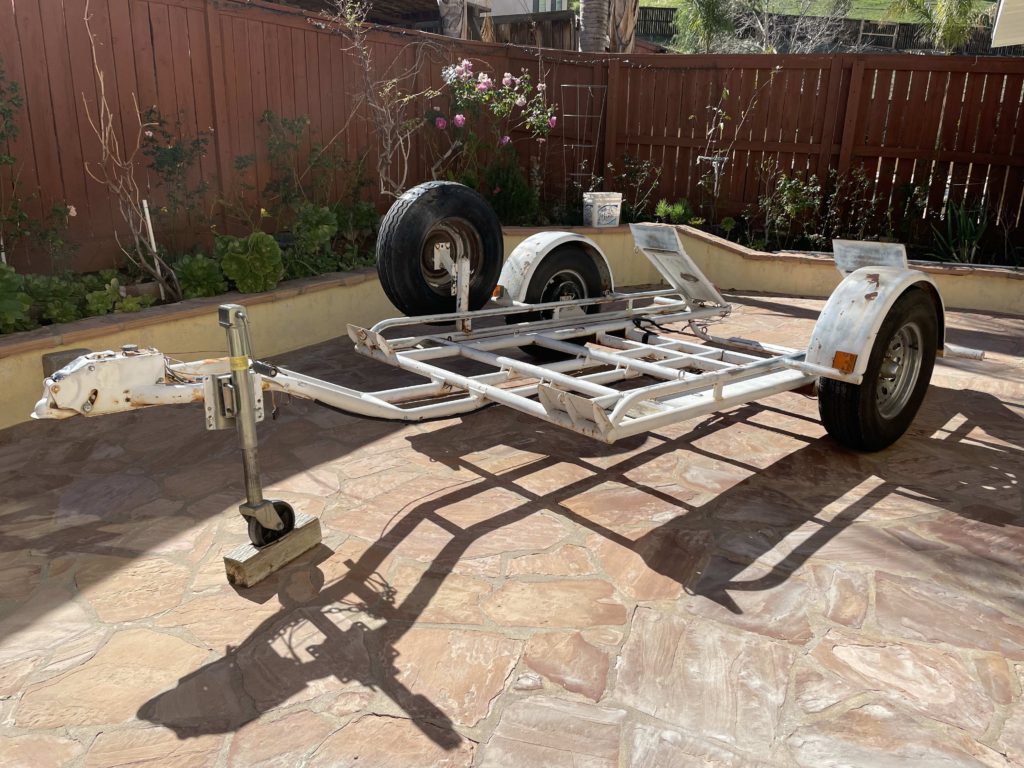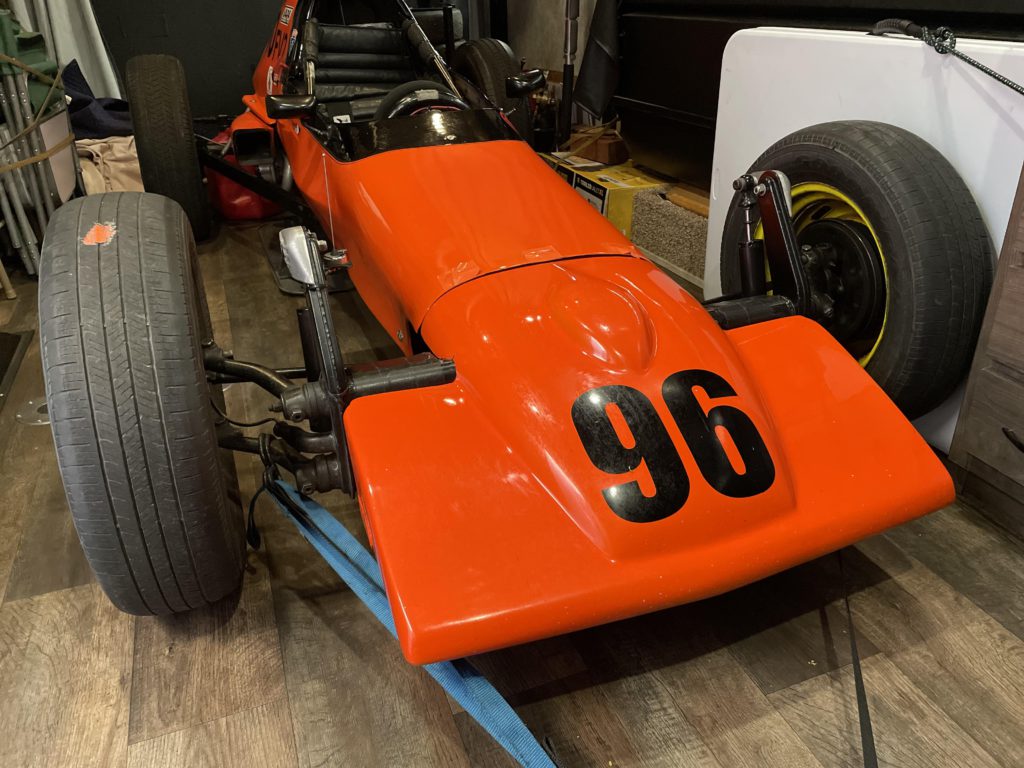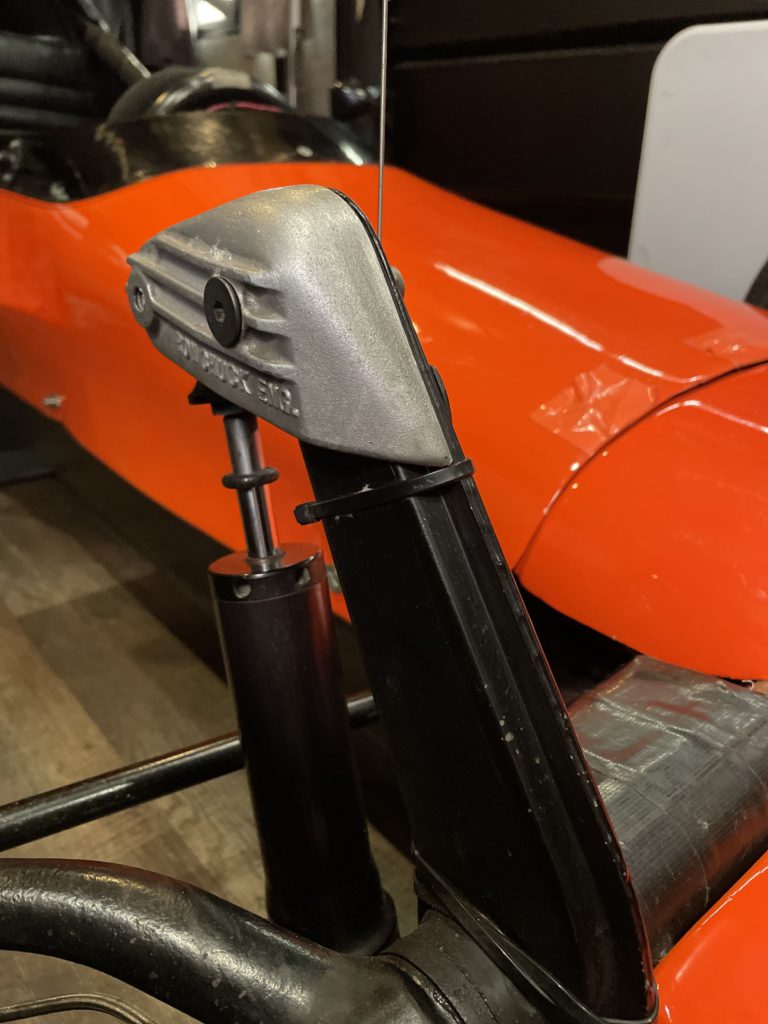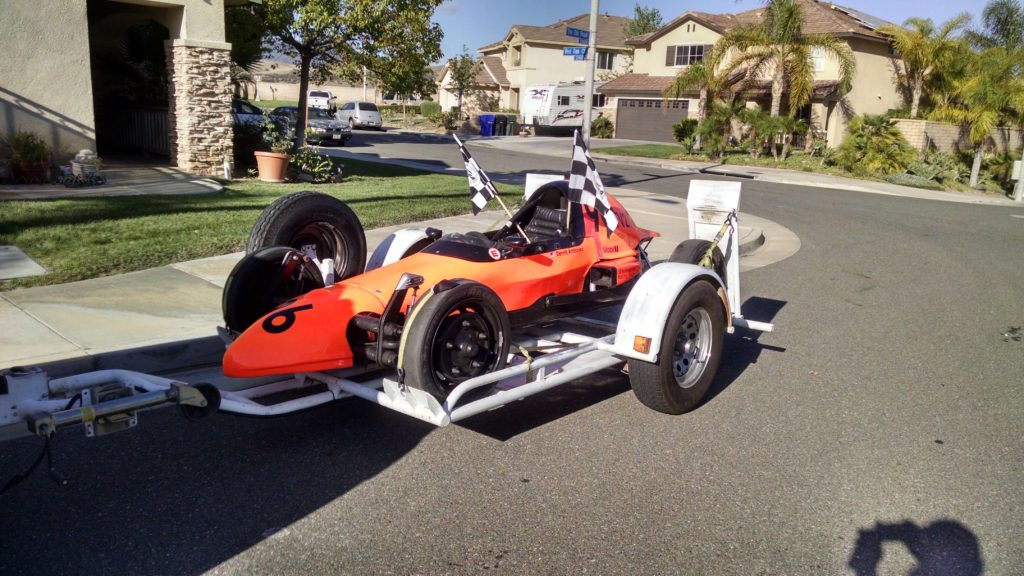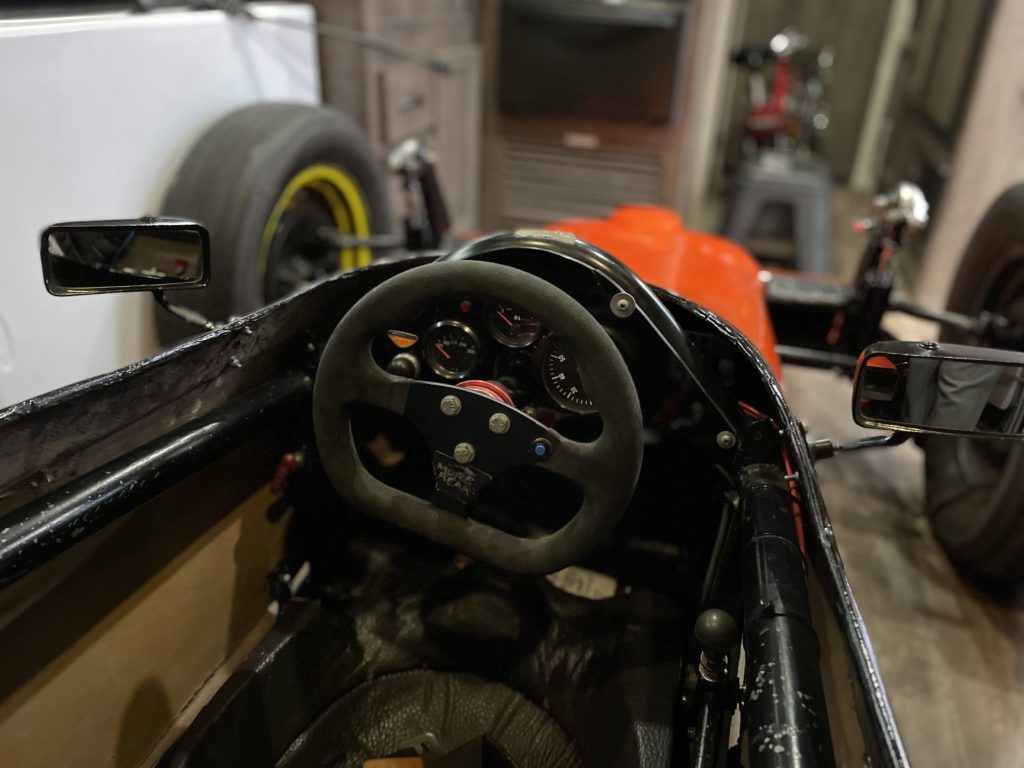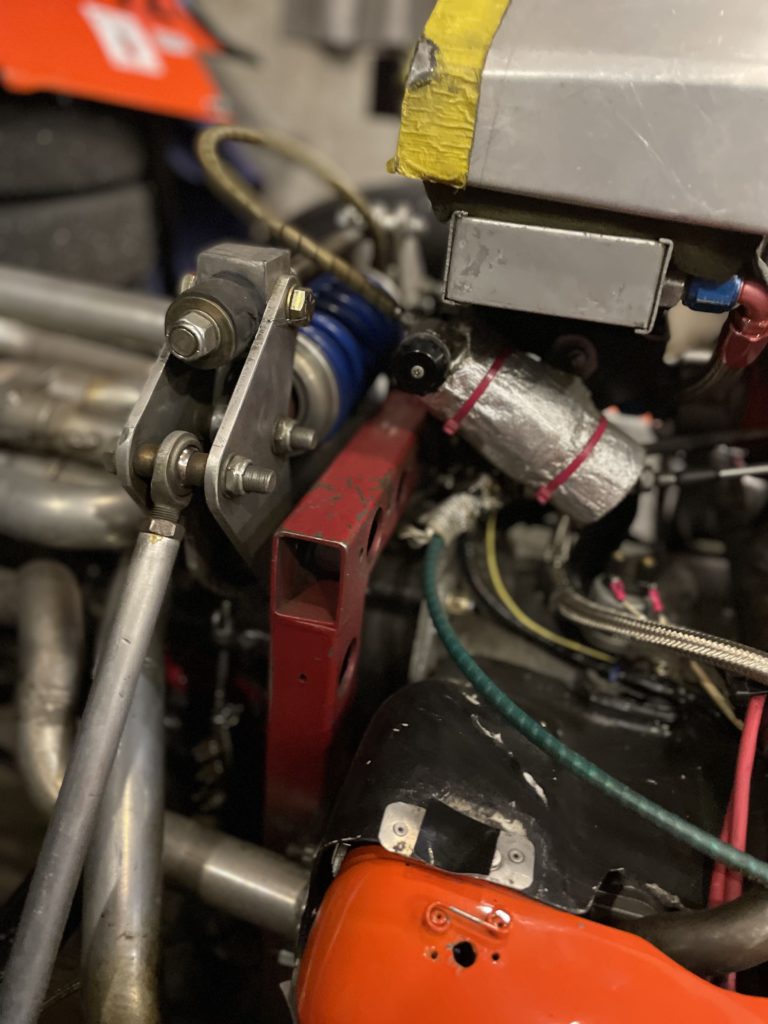 4 Vintage Cheviot Racing Wheels with 4 HOOSIER TD R Tires 25.5×8.0-15
4 Vintage Cheviot Racing Wheels made in New Zealand with 4 HOOSIER TD R Tires 25.5×8.0-15
Description:*   Wheels were made in New Zealand and are very similar to Minilites
*   These are MODSPORT
*   Manufactured by AUTO-SPORT Wheels, New Zealand
*   Made by CHEVIOT, Model: 6JJX15, 4M1J
*   Size 15 X 6
*   Each wheel has it's own casting number #52, #47, #51, #34
*   The tires are 1 year old and used on 3 weekends
*   3.75 Back Spacing
*   Bolt Pattern:
*   5×4.75 (5×120.65mm)
*   Center Caps not included
*   Works on most 15″ Jaguar E-Types, Triumph TR6, Chevy, Olds, Pontiacs, Buicks, and many others
Great wheels, loved them.  Been racing with them for a decade.  Over the Winter, I flared my fenders and am going with 15×8 inch wheels and Goodyear Blue Streaks 15 X 6.00. (10″ width).  These wheels are ready to use, in excellent condition.  Tires have plenty of practice laps still on them.  Shipping is expensive, so I'm looking for pickup in St. Louis, Missouri or I could drop off when racing at various tracks or buyer can arrange for pickup.  My tentative schedule for 2022 looks like this:
*   May–Possibly Gingerman and/or Indianapolis Motor Speedway
*   June 17-19  Blackhawk Farms Raceway, possibly Indianapolis Motorspeedway
*   June 25-26  Ozark International Raceway
*   July  14-17  Road America
*   Sept 16-19  Road America
Call Phil 314-761-5913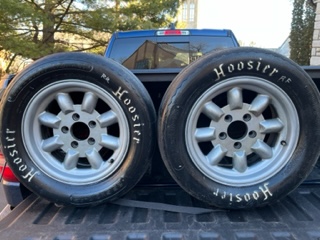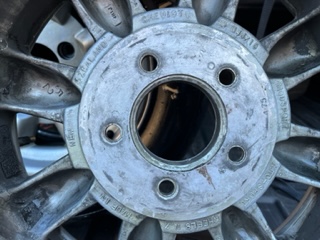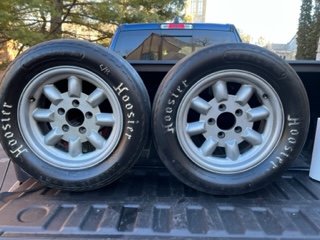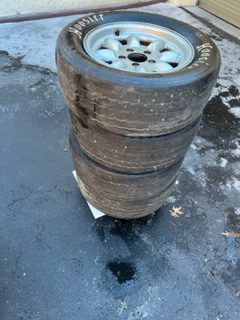 Indy Tribute Car – Shelby Can-Am Chassis
Indy Tribute Car
Shelby Can-Am Chassis
Wisemann 4 speed Transmission
Corvette LS1 Engine 460hp
Daytona Smart Spark Ignition
Upgraded Valve Train
Holly 4BBL Carburetor
ARE Dry Sump System
Dual Disc Clutch
$ 57,500.00
Contact John at 815-469-2675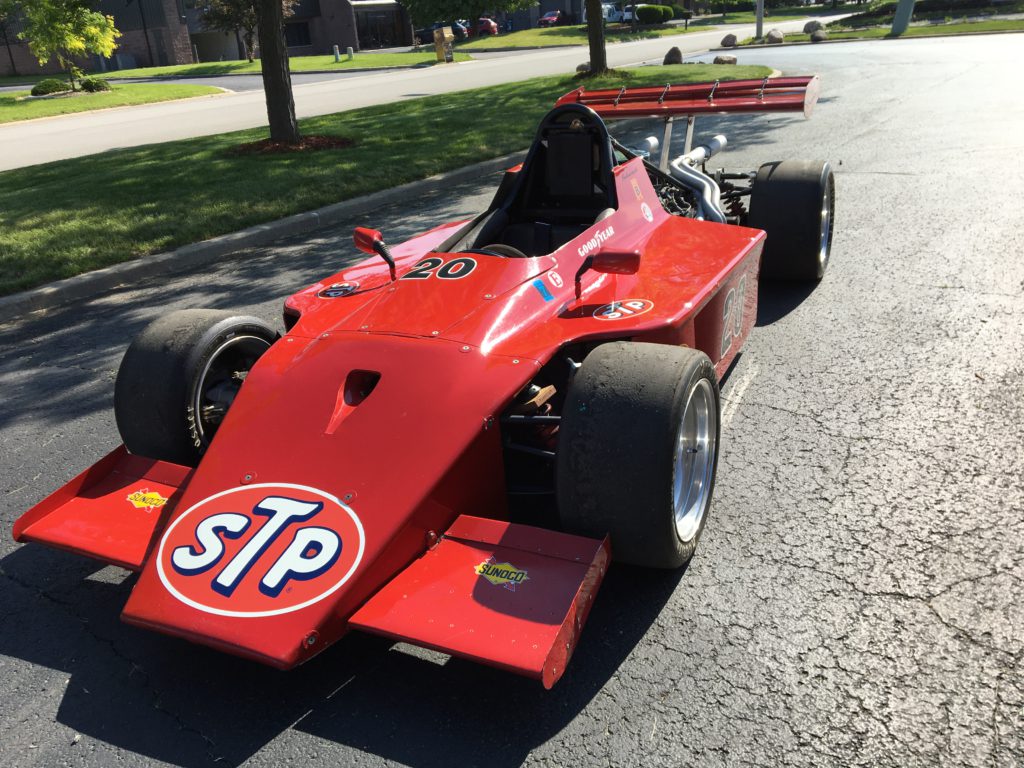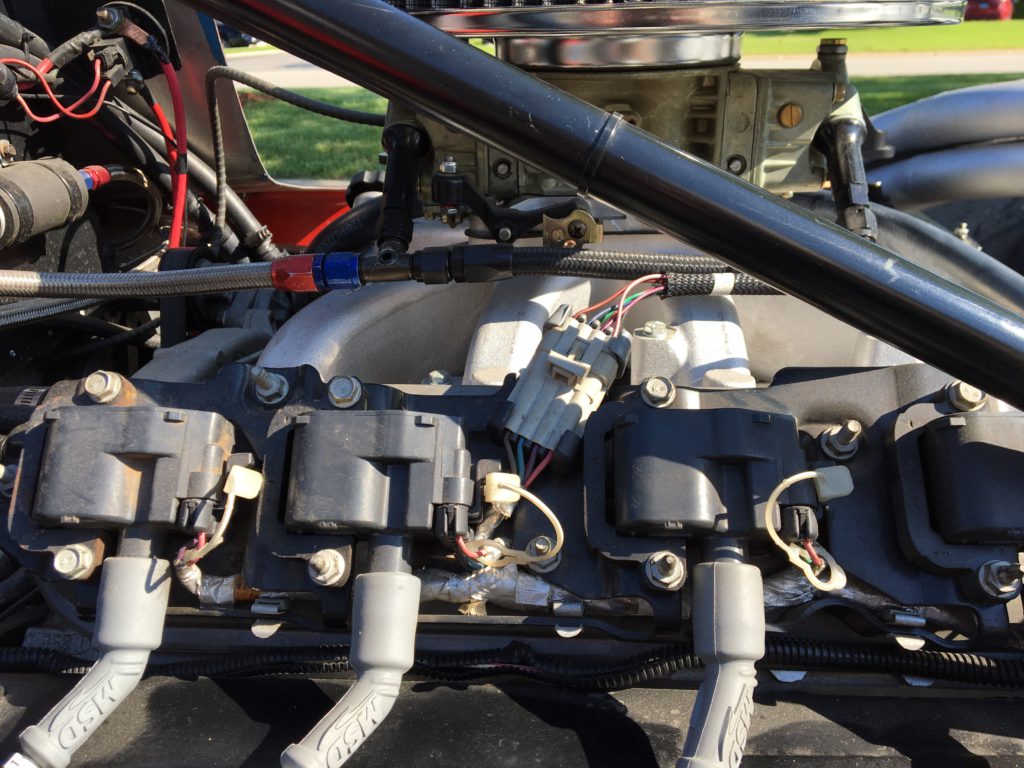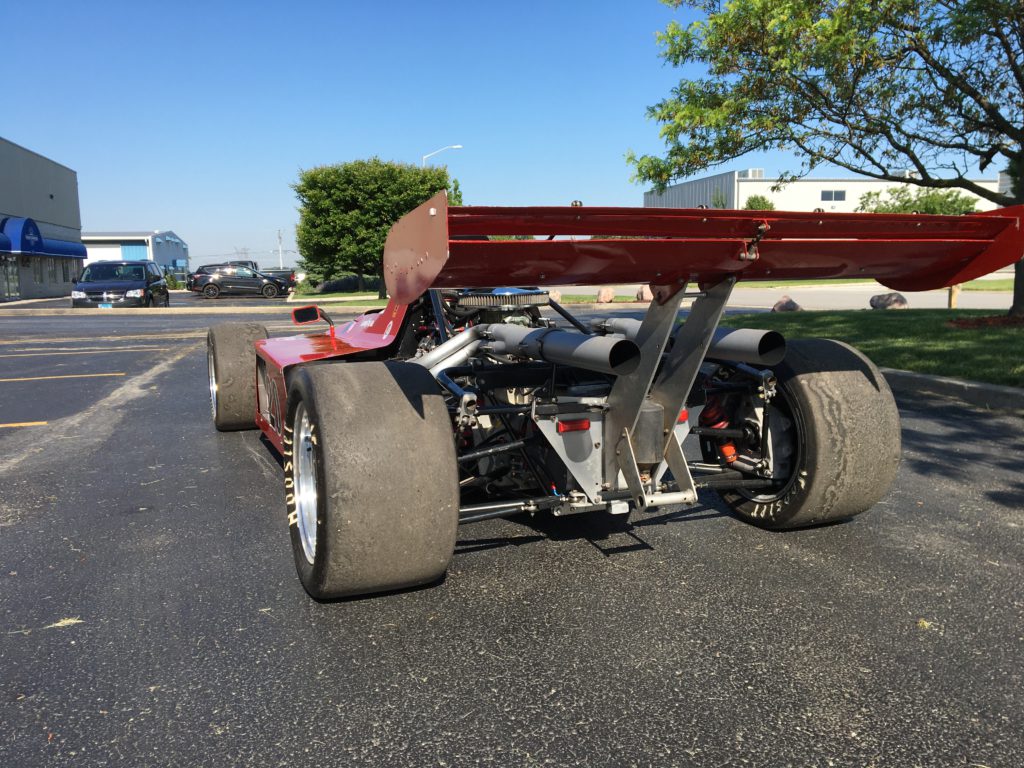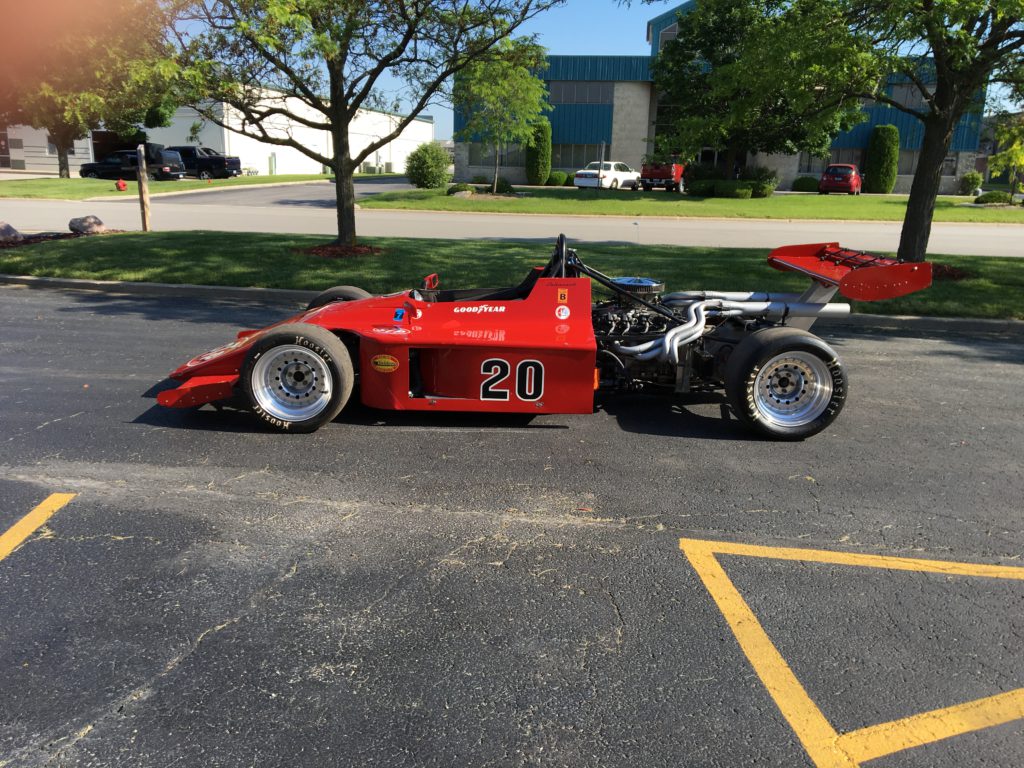 Video courtesy Jessica Jonk.