Classified
Personal Classified Ads, FOR SALE & WANTED are free for VSCDA members and $30/month for non-members. COMMERCIAL ads are $30 a month. The Classified Ad section of the web site is updated the first week of each month. Ads will be removed after one month unless renewed by the 23 rd of the month.
Mail payment to:
Vintage Sports Car Driver's Association
Stacey Donato Office Manager
1600 W. Market St.
Logansport, IN 46947
Ad copy with your contact information should be e-mailed to vscda@vscda.org by the 23rd of the month.
Indy Tribute Car – Shelby Can-Am Chassis
Indy Tribute Car
Shelby Can-Am Chassis
Wisemann 4 speed Transmission
Corvette LS1 Engine 460hp
Daytona Smart Spark Ignition
Upgraded Valve Train
Holly 4BBL Carburetor
ARE Dry Sump System
Dual Disc Clutch
$ 57,500.00
Contact John at 815-469-2675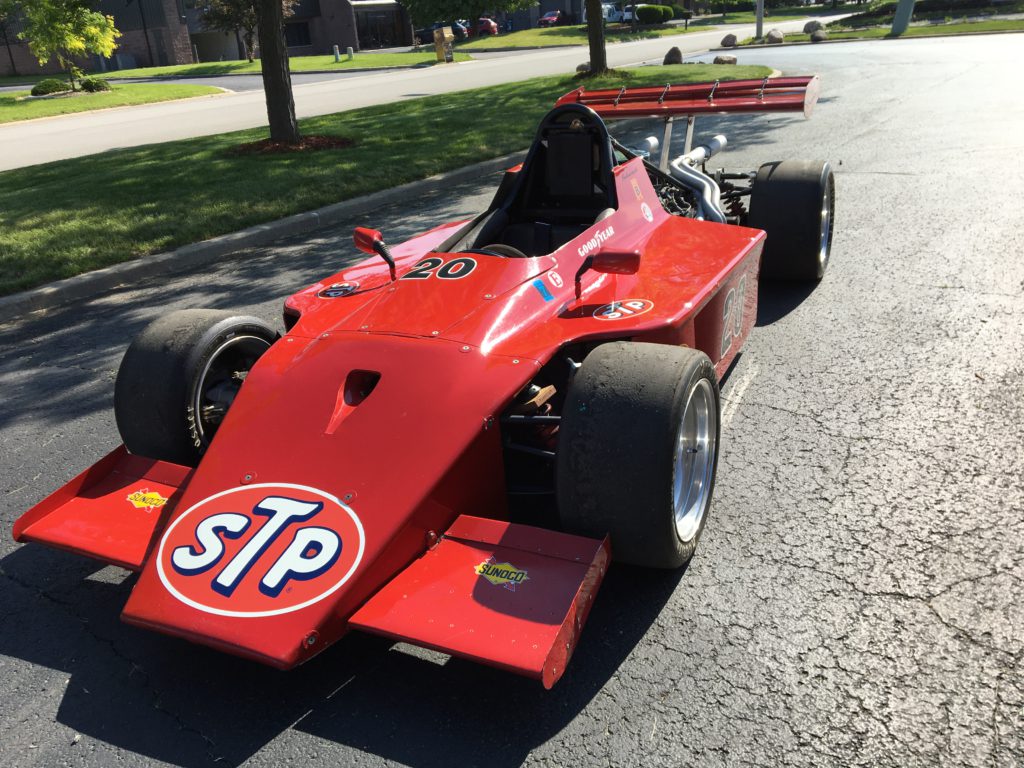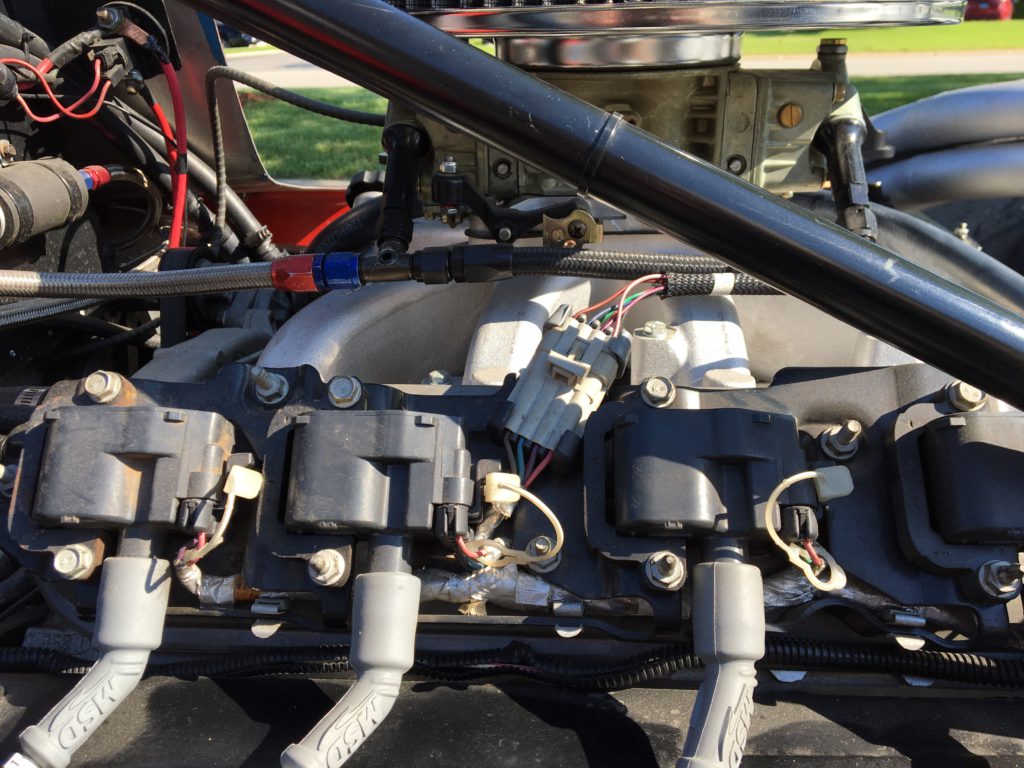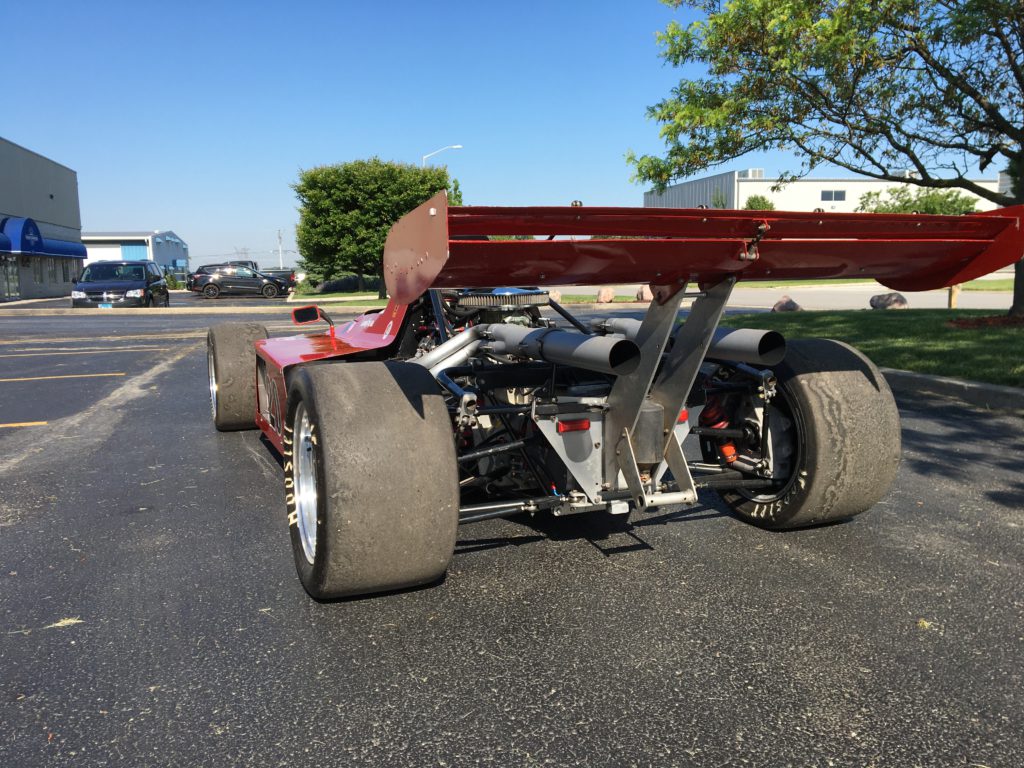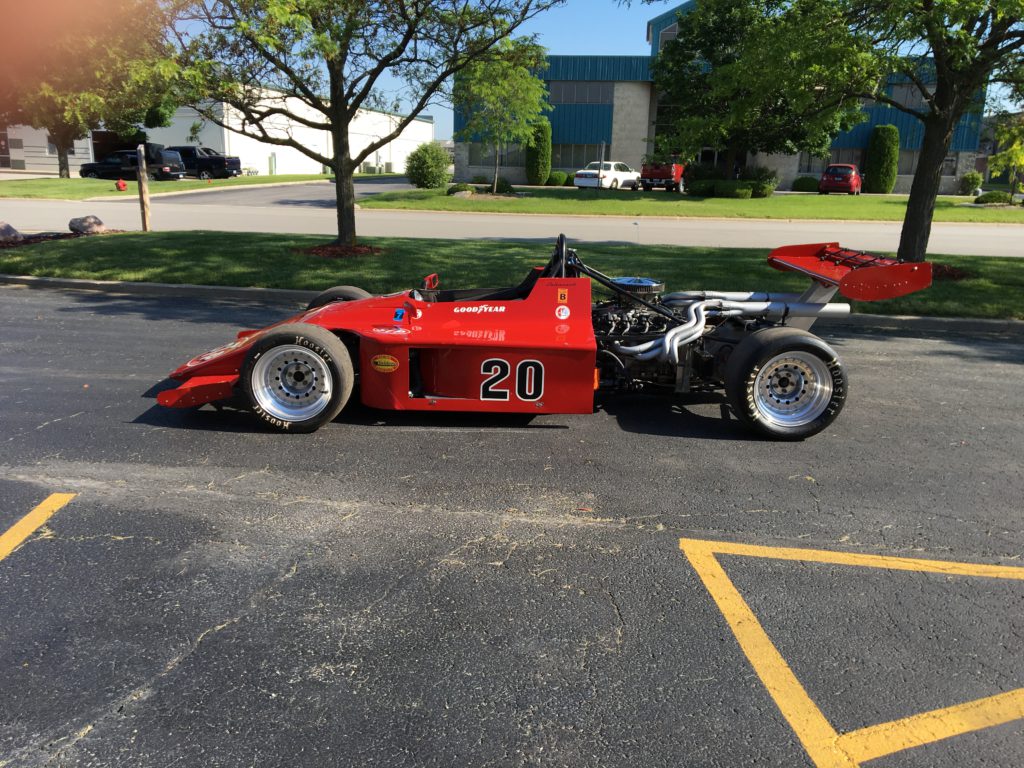 1972 McCann ME-4A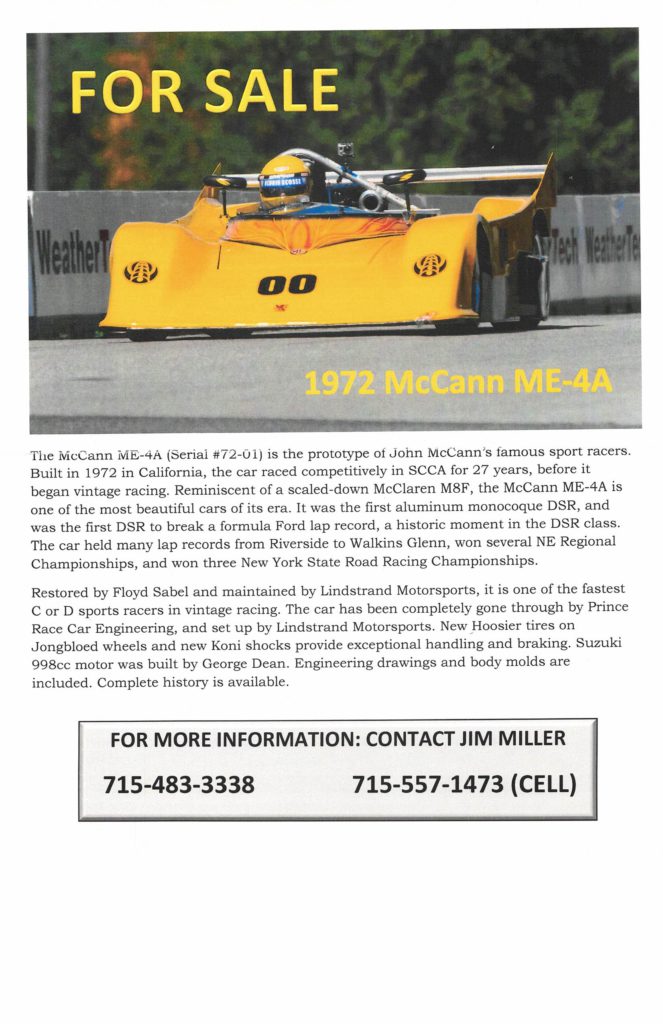 Van Diemen RF-94 Formula Continental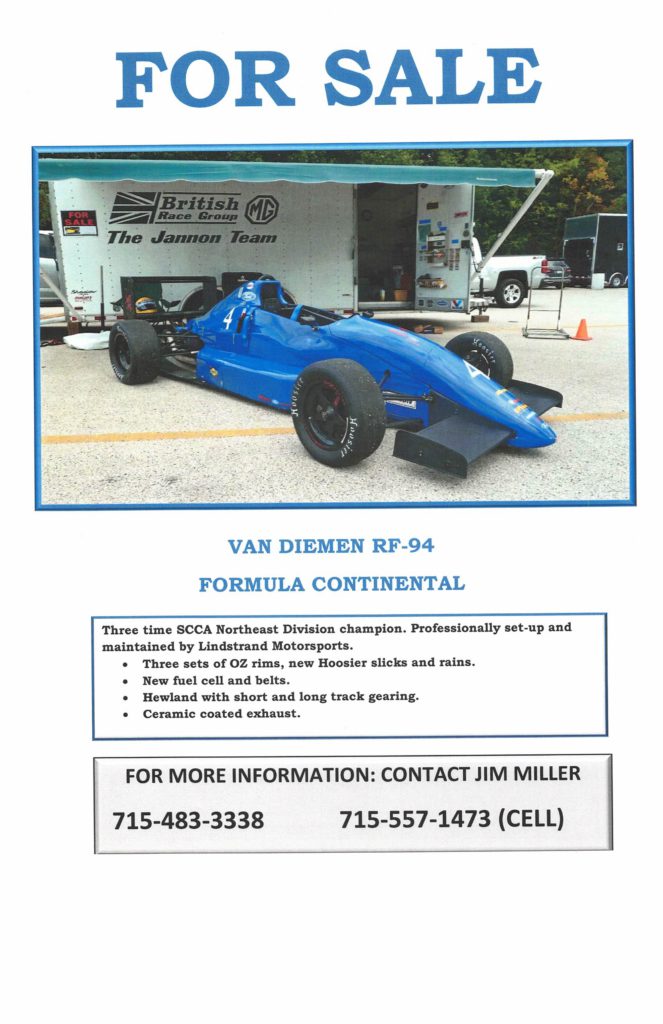 1971 Titan Formula Ford FOR SALE
Frank Newton's FF, needs starter. lots of spares and extra body, frame, wheels and practice tires. Lots of motor parts. Jack, rain cover. Serious offers call Kathy 269-624-1800.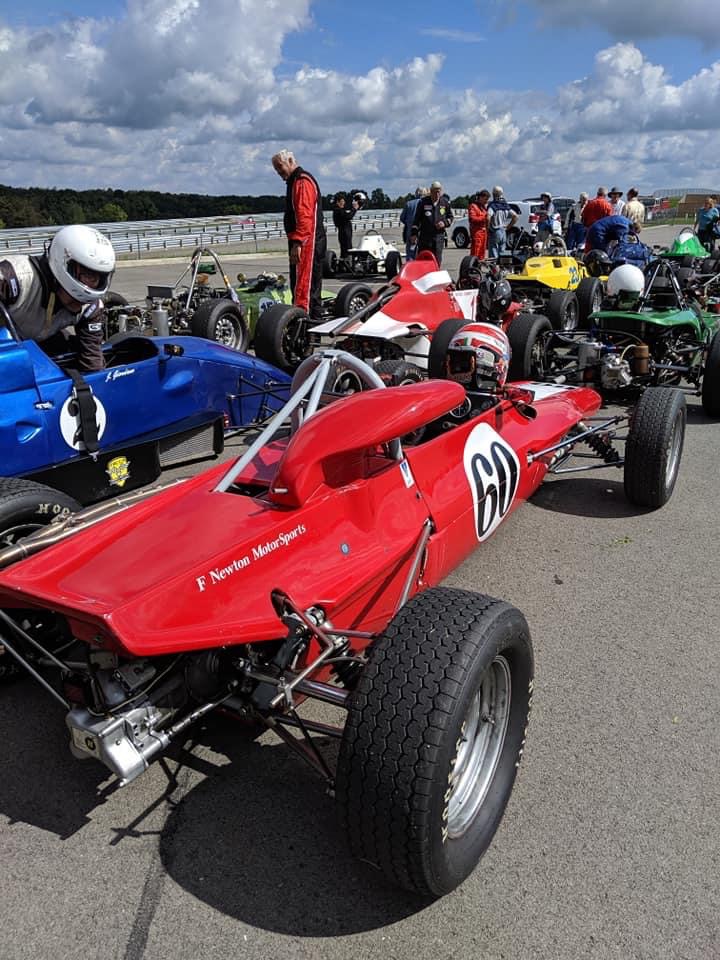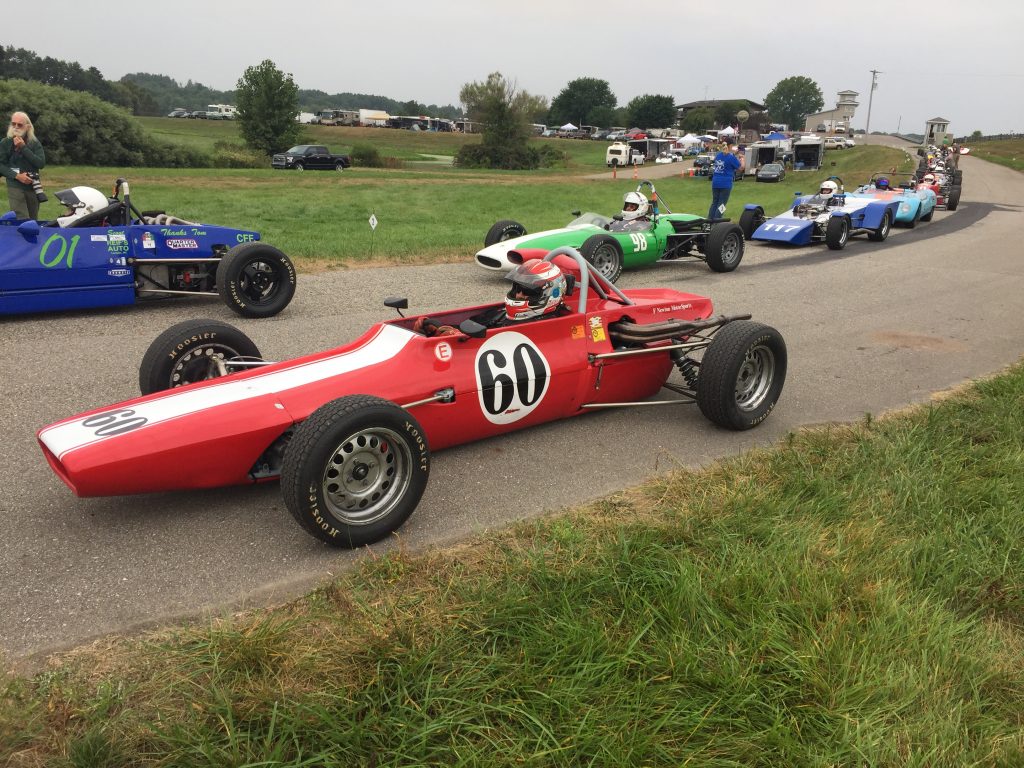 Links
Video courtesy Jessica Jonk.