Classified
Personal Classified Ads, FOR SALE & WANTED are free for VSCDA members and $30/month for non-members. COMMERCIAL ads are $30 a month. The Classified Ad section of the web site is updated the first week of each month. Ads will be removed after one month unless renewed by the 23 rd of the month.
Mail payment to:
Vintage Sports Car Driver's Association
Stacey Donato Office Manager
1600 W. Market St.
Logansport, IN 46947
Ad copy with your contact information should be e-mailed to vscda@vscda.org by the 23rd of the month.
1957 Cushman Highlander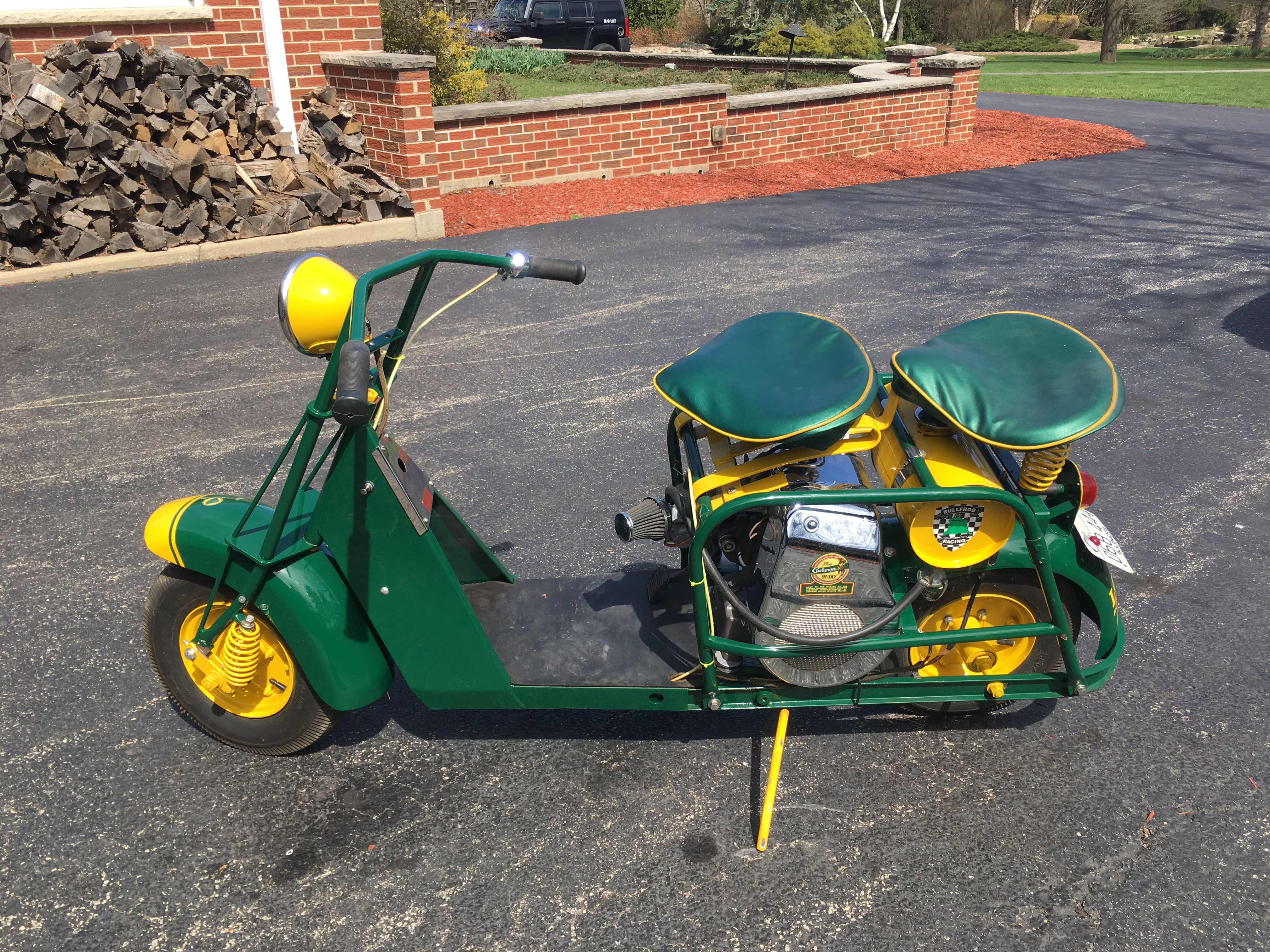 1957 Cushman Highlander. 8hp with Mikuni carbs. $3,000.
Call Barb Nevoral at 708-408-4506.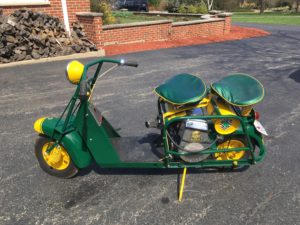 Red 1966 Lotus Elan Coupe (S3) pre-airflow
Red 1966 Lotus Elan Coupe (S3) pre-airflow
$29,000 obo
Interior: black
Contact: chicagojeffbmw@gmail.com
Upgrades include:  Lumenition ignition, tubular headers, a lightweight alternator and starter, a Safety Devices bolt-in roll cage, upgraded dual-circuit brakes with stainless steel lines, CV axle upgrade from Dave Bean, Dave bean cassette-style water pump, Panasport knock-off wheels (plus originals), new Odyssey PC925 battery, refreshed suspension, refinished dash, and spare parts, tools, and manuals.  Some minor niggles like sticky heater valve, tiny oil leak (been constant for 9 years), some speakers not hooked up, washer pump inoperable.
No body damage, paint looks very nice (though it is not perfect), original stamped frame, and dual Dellorto head with the desirable Kent engine block.  Email for further information.
1971 Opel Manta B Sedan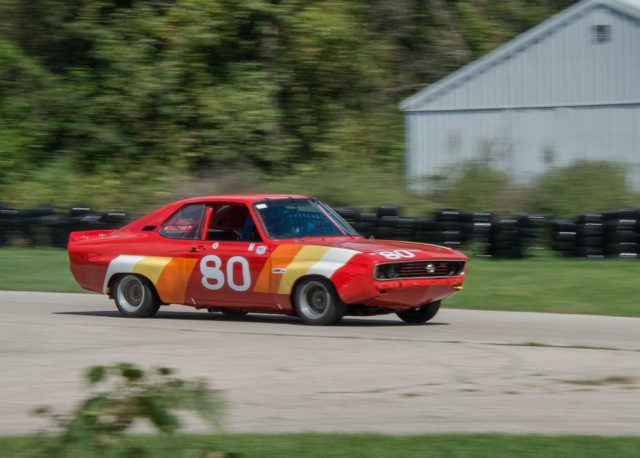 1971 Opel Manta B Sedan
Originally raced in Midwest Council and SCCA from 1976 to 1984 by Mike Zuba and Lee Trainor.
Parked from 1984 until 2004 ,then reassembled to current state over 10 years.
"Big" 1.9 ltr engine by Heinz Mihm w/45mm Webers and custom header.
Accusump and Aeroquip throughout
Fuel Safe cell
>Getrag 250 5 speed behind Quartermaster clutch and Tilton HRB
>Ford 7.5 Trac-Lok rear end 3.73:1 w/Strange axles
>Nascar style weight jackers on rear coils
>5 link rear suspension
>Big adjustable Kirkey Intermediate seat
>Tilton pedal setup with cockpit bias adjustment
>1 driver's school and 1 race since rebuilt
>Big 4 pot front brakes on vented Mustang rotors
>Spare engine and 4 speed trans.
$14,900 OMIYI (or more if you insist)
Dean Champeau 262.237.9233
Bob Leitzinger 280ZX Race Car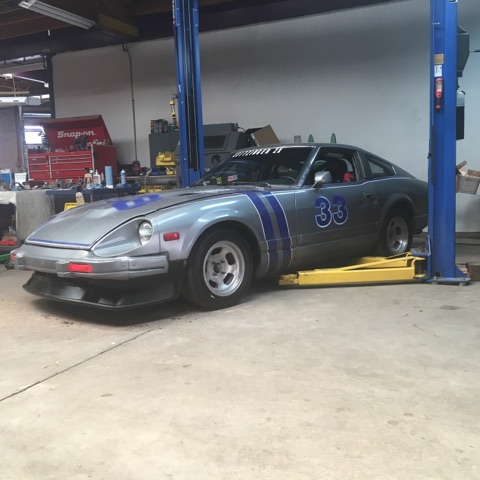 1982 Datusn 280ZX Historic Race Car built and raced by Bob / Butch Leitzinger.
Showroom stock ITS with Transponder, 5 Speed Transmission and Limited Slip Differential.
VSCDA log book and new tires: just needs new belts and it's ready for the track.
Don't think you can find a faster race car for $8000
Please contact Steve Bonk
datsunracing75@aol.com
847-208-7299
Links
2017 Event Information
Banquet (February 4)
Grattan (August 18 - 20)
ELVF - Road America (Sept 15 - 17)
Video courtesy Jessica Jonk.