Classified
Personal Classified Ads, FOR SALE & WANTED are free for VSCDA members and $30/month for non-members. COMMERCIAL ads are $30 a month. The Classified Ad section of the web site is updated the first week of each month. Ads will be removed after one month unless renewed by the 23 rd of the month.
Mail payment to:
Vintage Sports Car Driver's Association
Stacey Donato Office Manager
1600 W. Market St.
Logansport, IN 46947
Ad copy with your contact information should be e-mailed to vscda@vscda.org by the 23rd of the month.
1969 Mach 1 Mustang in Street TransAm trim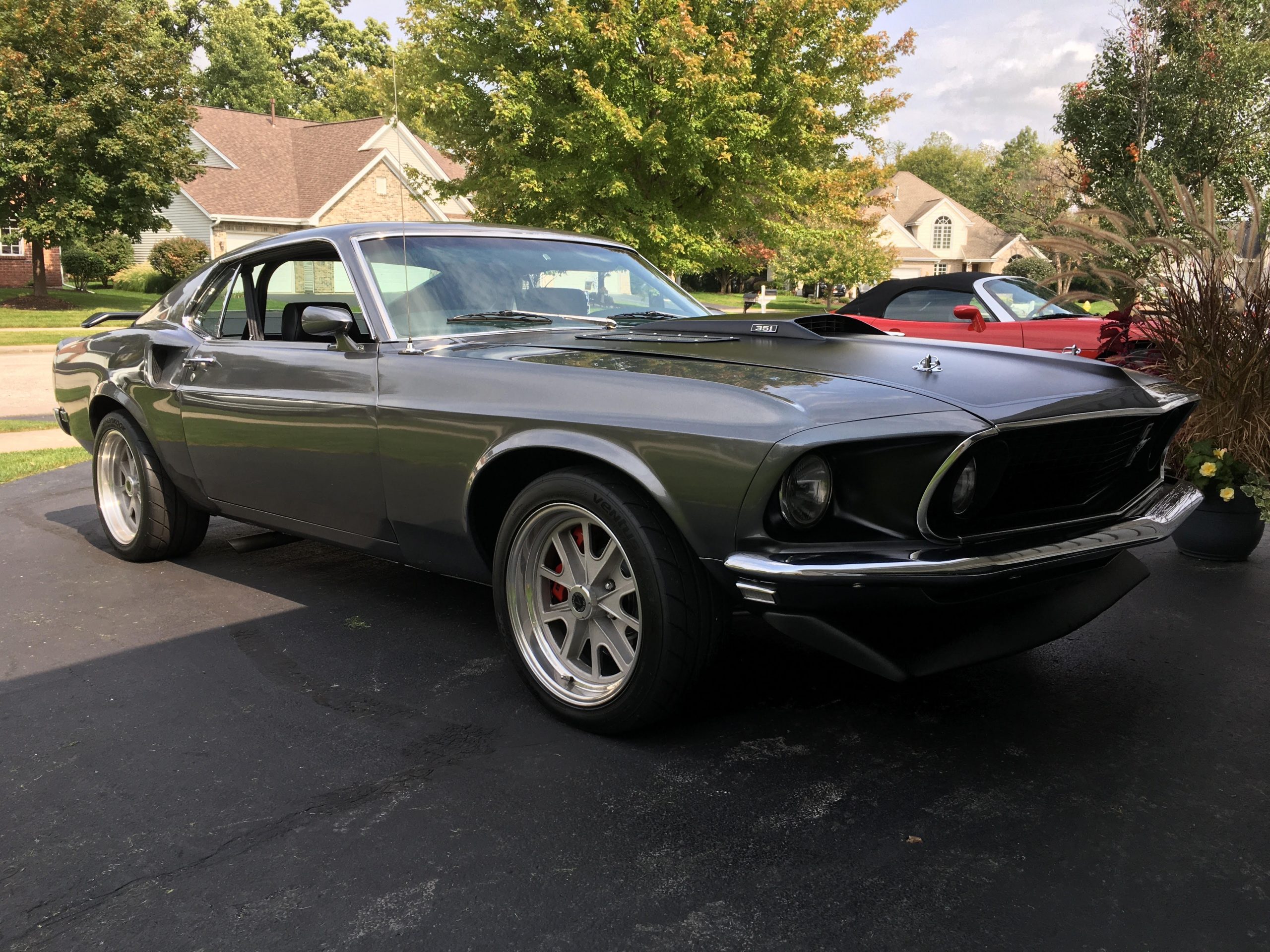 FOR SALE: 1969 Mach 1 Mustang in Street TransAm trim-
-Modified 351C, QuickFuel 750CFM, Edlebrock AirGap Intake, Edlebrock Aluminum Heads, 1.7:1 Roller Rockers, Doug Thorley Headers, Aluminum radiator and more.
-Tremec TKO, 3.89:1 9 inch rearend with Nodular Iron center section, posi and 31 spline axles.
-Tubular upper/lower control arms with adjustable coilovers. Subframe connectors. Four Link rear suspension.
-Four Piston Baer brakes front and rear with drilled/slotted rotors.
-17″ Ford GT wheels and Hankook R-S3 tires.
-White face gages, high bolstered seats, rear seat delete package tray and four point harness.
-Contact Tom Wilcox @ tawilcox57@gmail.com.
Vintage Lynx B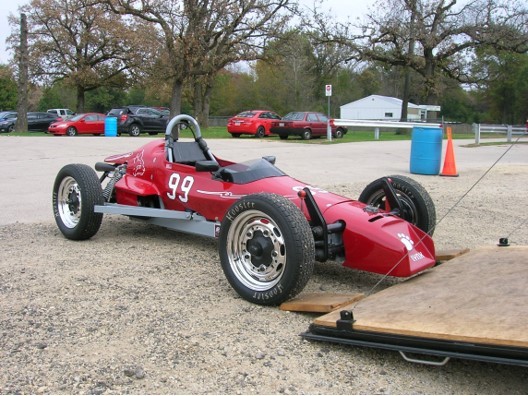 I've decided to sell my Vintage Lynx B and retire. The car has been professionally prepared and is extremely clean and race ready.
It has a 'zero hours' Speed Sport Engineering engine complete with Riley exhaust system. The transmission was built by CJS Gears. The instrumentation includes a 8k rpm tachometer, as well as oil pressure and oil temperature gauges. Additionally, a 'Lost Fan Belt' warning system has been installed to further safeguard the engine. The Lynx comes complete with a set of well thought out intrusion bars, fire suppression system, ATL fuel cell, 6 point OMP camlock safety belt system (installed 2019), hard wired transponder and log book. The extensive spares package ($2,000 plus) includes numerous new parts as well as an additional mounted set of Hoosiers on new chrome wheels. Ready to race complete with spares package $13,000.
A 14 foot enclosed 2016 Wells Cargo trailer is also available. The trailer is equipped with an electric winch, complete with battery and remote controller. The custom fitted E Track anchoring system comes complete with ratcheting tie downs. $2,000 if purchased with the car. Contact Denis at 708-361-1160 or Denis.downs@att.net
Yenko Stinger YS 309
I have finally decided to retire from racing. Therefore YS 309 is for sale.
YS #309 is a Medallion-authentic period-correct vintage racecar (to the 1972 SCCA General Competition Rules, which is the standard compliance for vintage cars.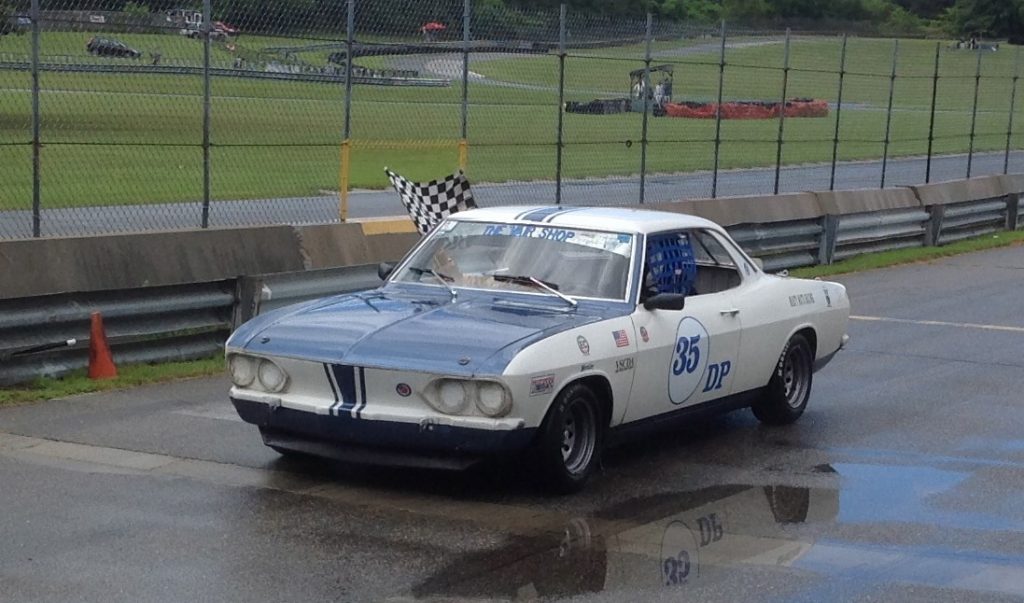 The car comes complete with a transponder, 2 racing logbooks (its entire racing history), full rollcage, Buick Skylark aluminum drums on all 4 corners with Kevlar linings and an adjustable proportioning valve. I even have the receipt from Don Yenko Chevrolet for the Stinger kit (continuation series car).  The car has a carbon fiber decklid and a Lexan rear window. YS #309 has had two minor dents (repaired) and no structural damage.
I have 3 engines – one with a roller hydraulic cam & pop-up pistons, freshly redone Stinger carbs (over-bored carbs), a brand new (Seth Emerson) distributor, a breaker-less distributor and one with regular points distributor), all hookup into an MSD ignition. Included are 3 transaxles – 3.27. 3.55, & 3.89 (all 4 pinion Positractions) with 2 close ratio (2.54 low) and one ultra close ratio (2.20 low) gearboxes
The entire package includes extra parts – engine cores, 140 heads, doors, hood, extra Stinger decklid, and more, plus two paddock bikes, a Suzuki 100 and an Honda 90 plus a 20 foot enclosed car trailer.
I am asking $49,000 for the entire package.
Additional Photos on request.
Bob Storc
248-701-4322
1961 ELVA Courier MKll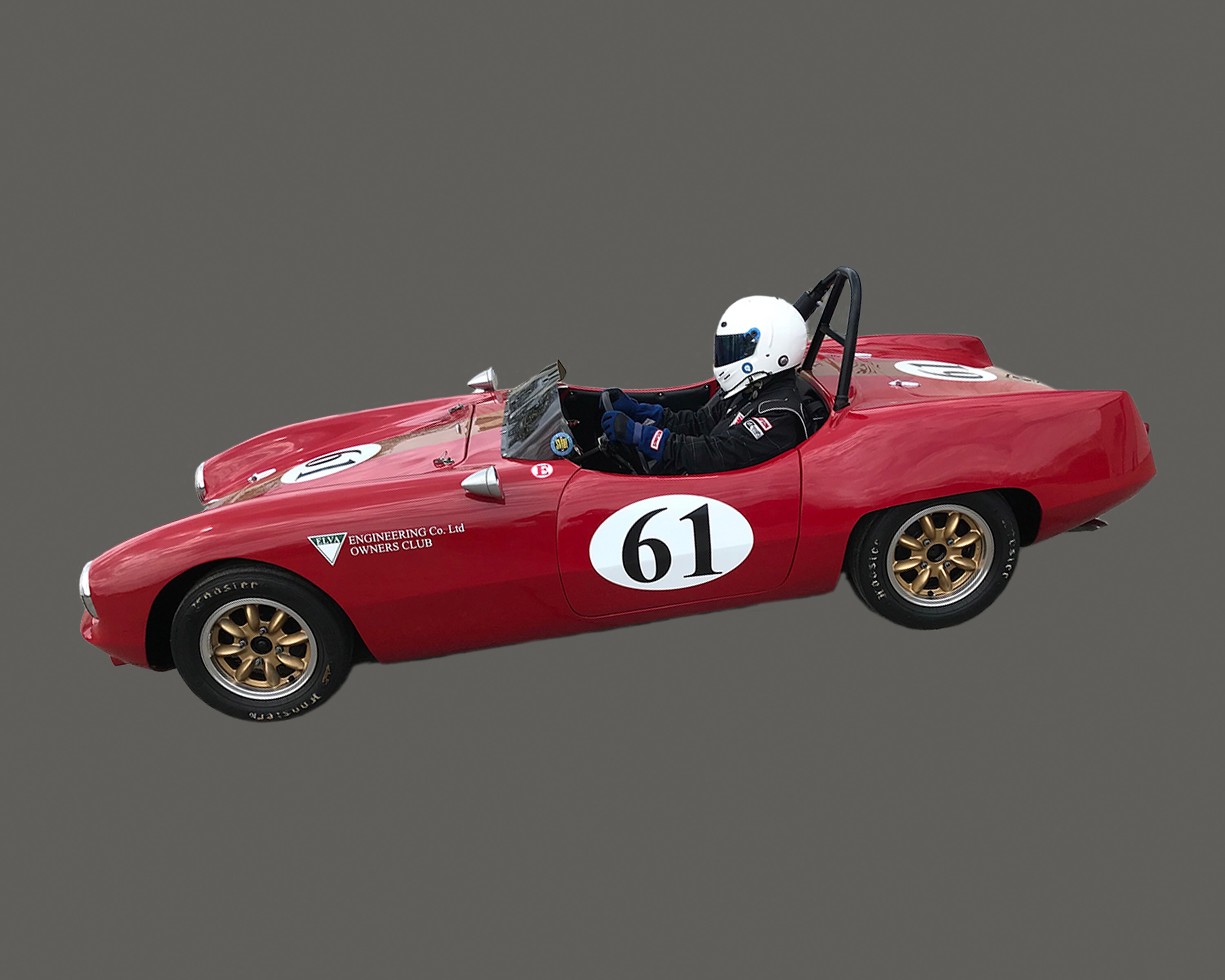 Pro built Historic Vintage Race Car
Extensive West Coast race history since the 60s ( 4 log books )
Built by ELVA Marque Specialist Butch Gilbert
Period correct update by Huffaker Engineering
6 time participant in the Rolex Monterey Historics
Your winning ticket to the best and most prestigious race events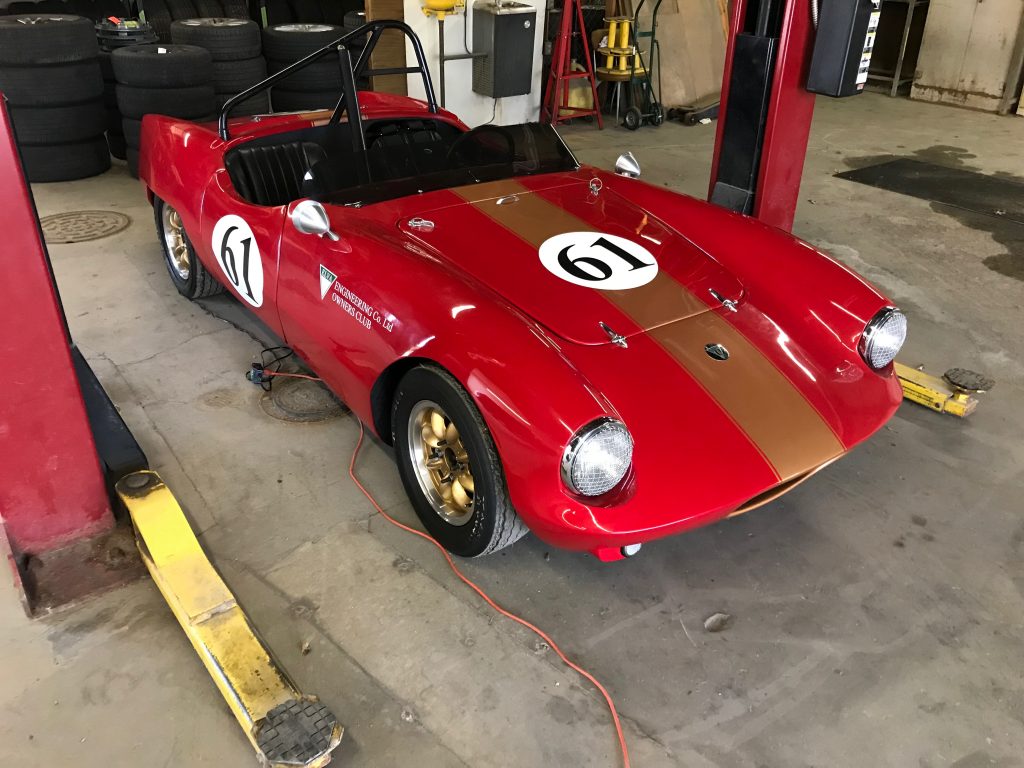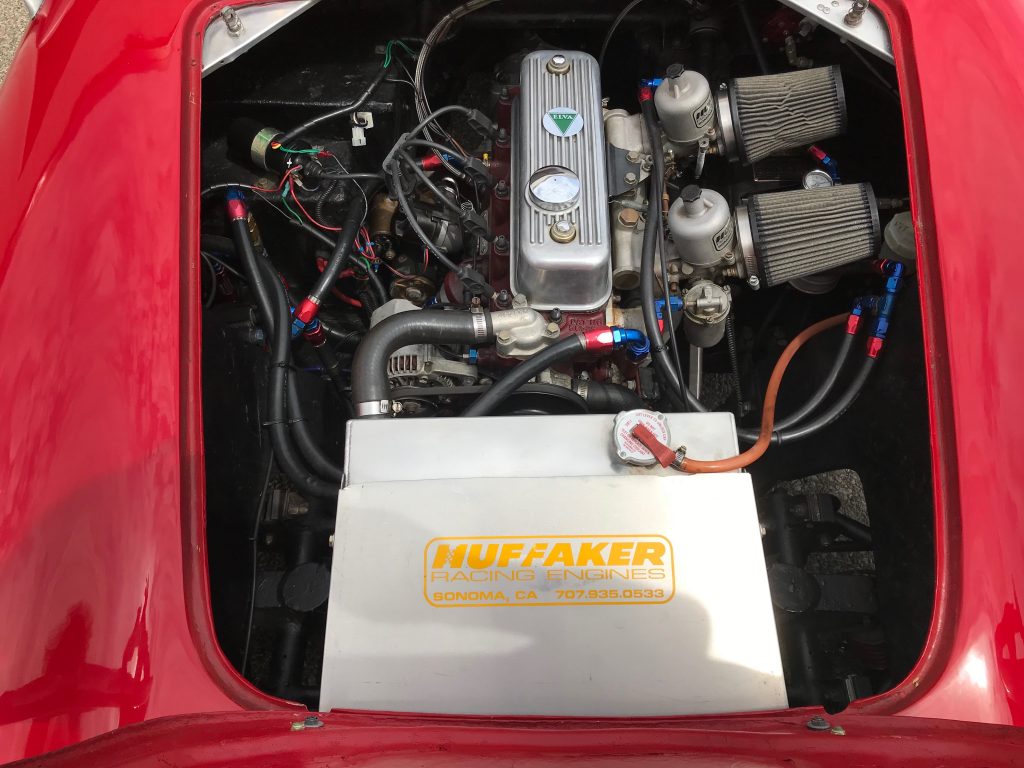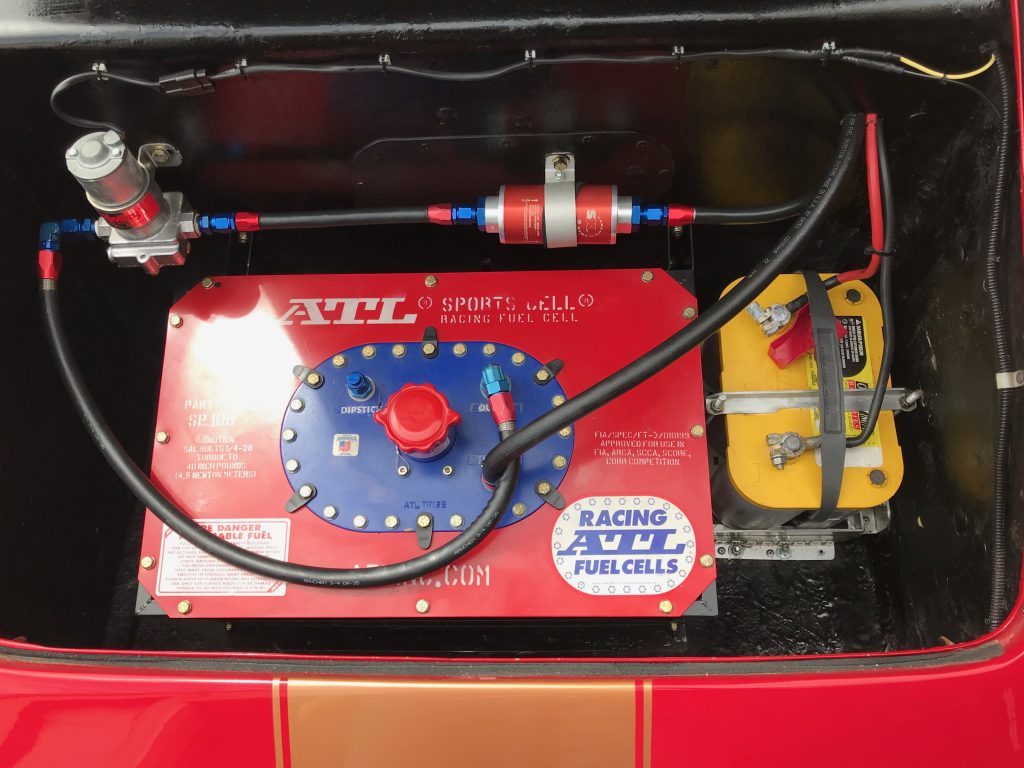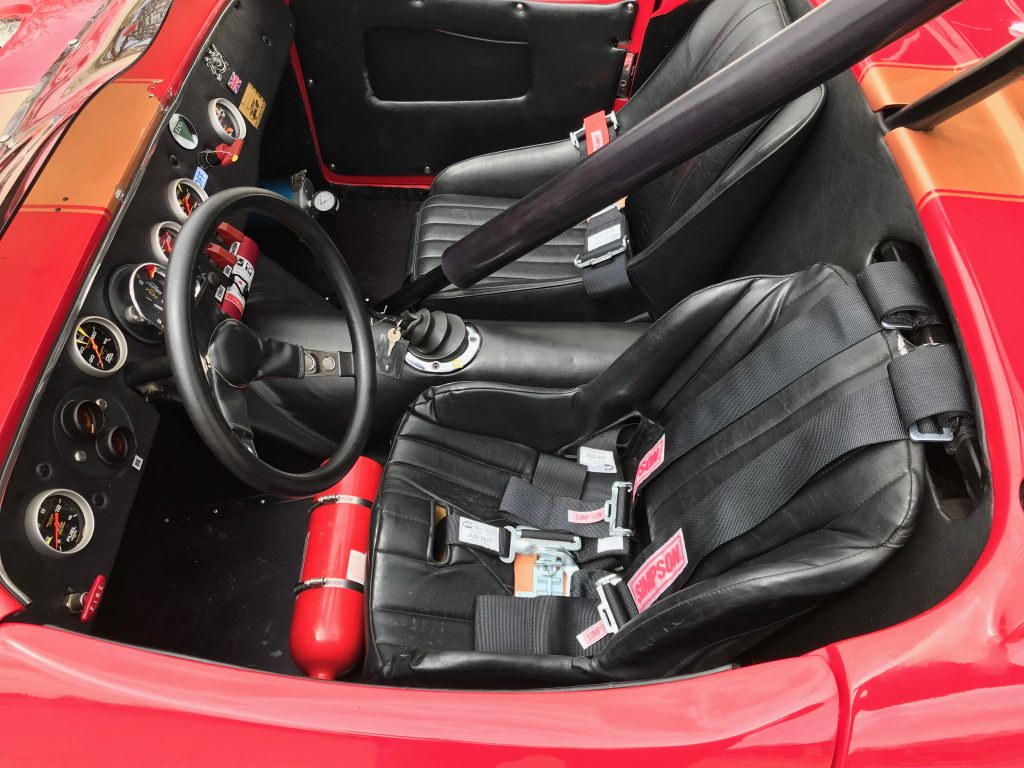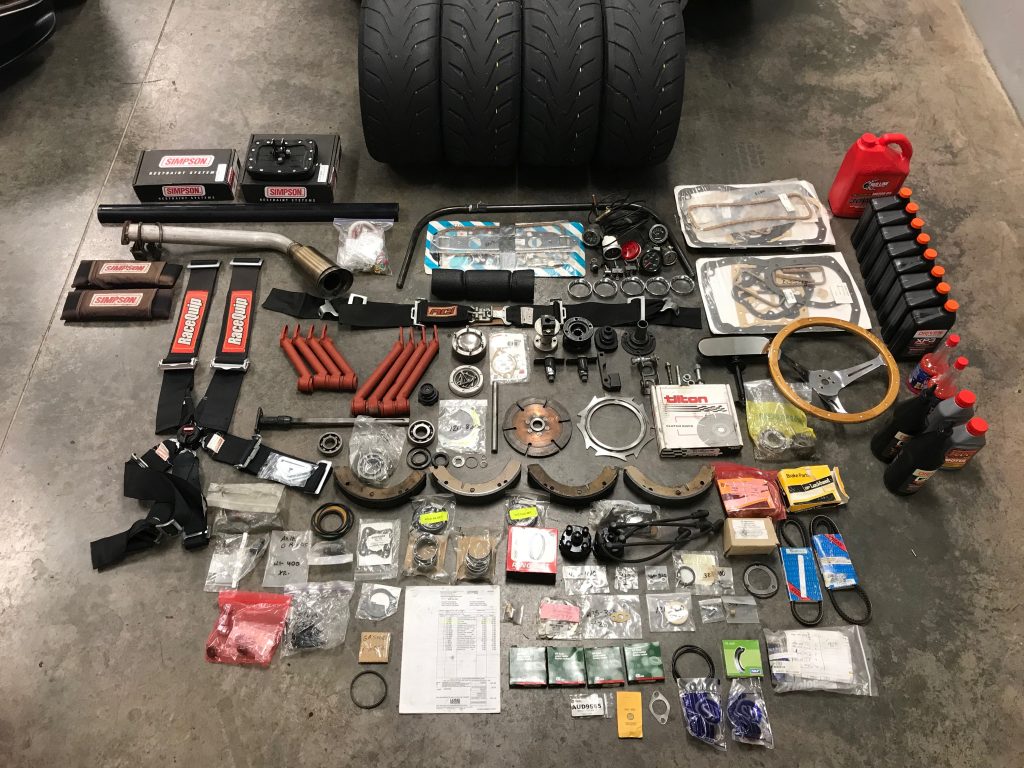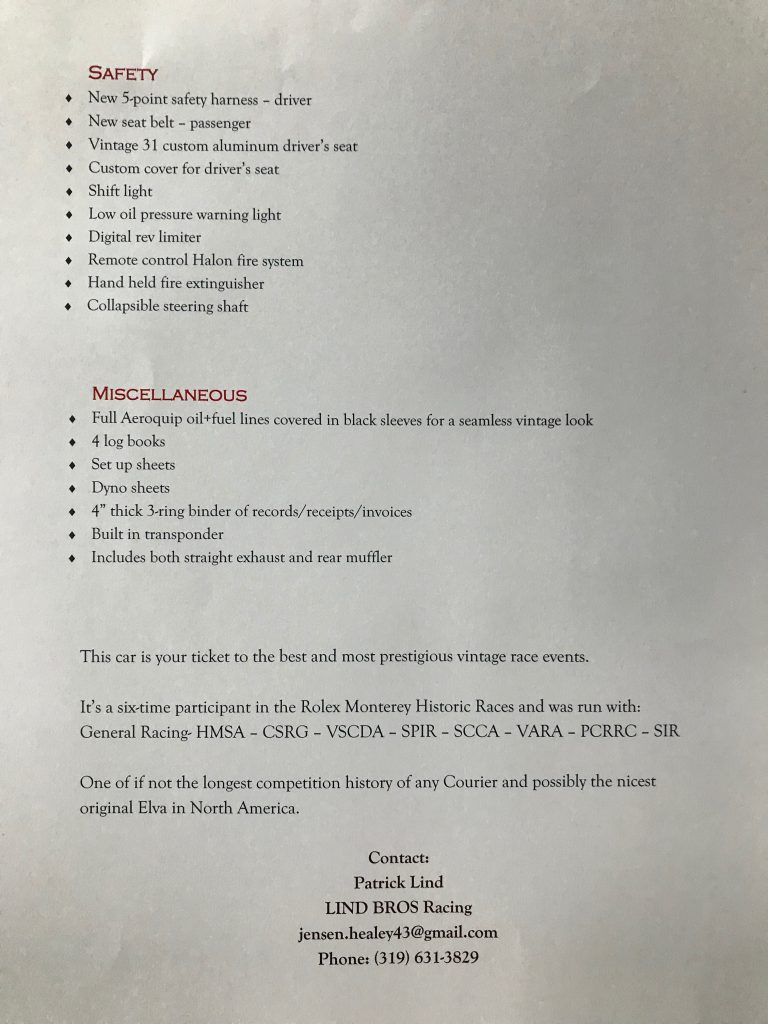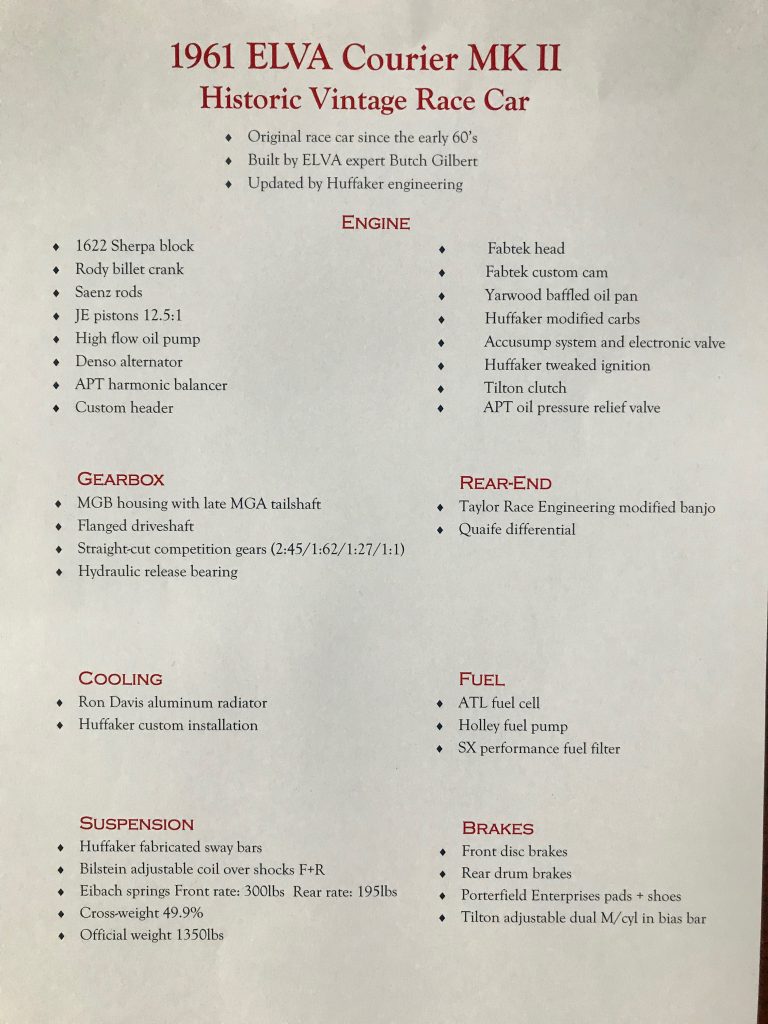 Links
Video courtesy Jessica Jonk.