Current News
2018 Early Bird Membership
We are offering our Yearly VSCDA Membership at a discount rate of $100.00 from January 15, 2018 to February 15,2018.  To take advantage of this offer, just click the link below.
Formula Ford 50th Anniversary Party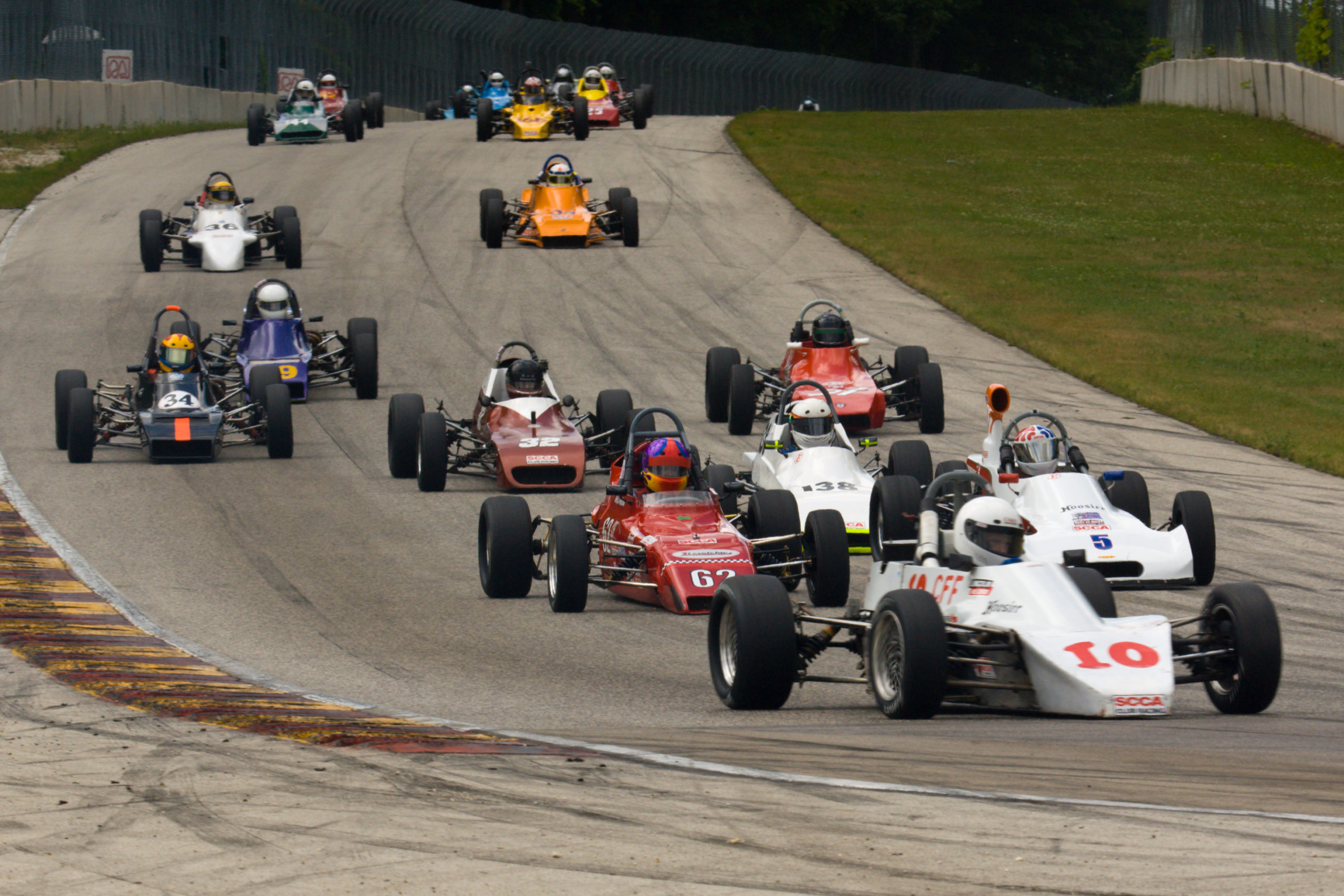 The Vintage Sports Car Drivers Association (VSCDA) will be hosting a 50th anniversary party for Formula Ford at Road America September 11-15, 2019.  The FF50th will headline the 2019 Elkhart Lake Vintage Festival, the VSCDA's marquee event.
The FF50th will be a five-day event starting with registration and tech on Wednesday, paddock load-in and untimed practice on Thursday, qualifications with a group photo on Friday, and concluding with heat and feature races on Saturday and Sunday.  Off-track events will provide multiple opportunities to network, bench race, and consume food and beverage.
Open to Kent-powered Formula Fords of all ages, there will be two race groups allowing a total entry of 200 cars.  Tire rules (for both slicks and treads) and licensing requirements are being written for maximum inclusivity.
Mike Korneli continues as the ELVF race chairman.  Steve Beeler is organizing the FF50th related aspects of the weekend.
For more information, please contact Steve at steve_beeler@ymail.com or (734)560-6031.
More information can be found at:  https://stevebeeler.com/ff50th/
VSCDA Annual Meeting and Banquet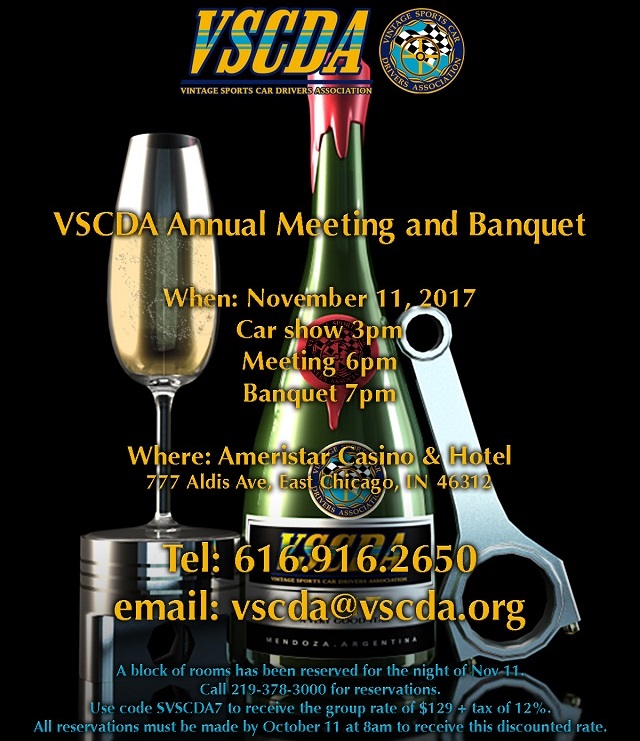 More info here:  https://vscda.org/events/annual-meeting-banquet/
Octoberfest at Blackhawk Farms Oct 14 – 15
Join us for VSCDA's inaugural Oktoberfest at beautiful Blackhawk Farms Raceway in South Beloit, Illinois on October 14th and 15th, 2017. In addition to a weekend of wheel to wheel racing, Saturday night will feature beer and brats in the finest upper Midwest tradition. Rumors of a polka band remain unconfirmed.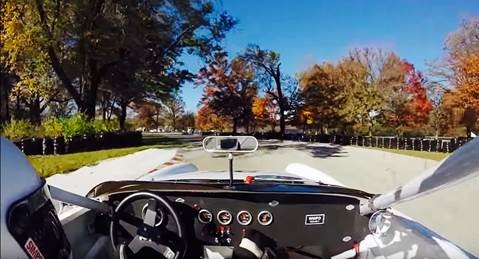 Blackhawk Farms is stunningly beautiful in the Fall, and our season finale is just the thing to shorten the offseason blues and put the exclamation point on the 2017 racing season.
https://vscda.org/events/blackhawk/
Video courtesy Edward Hinsa